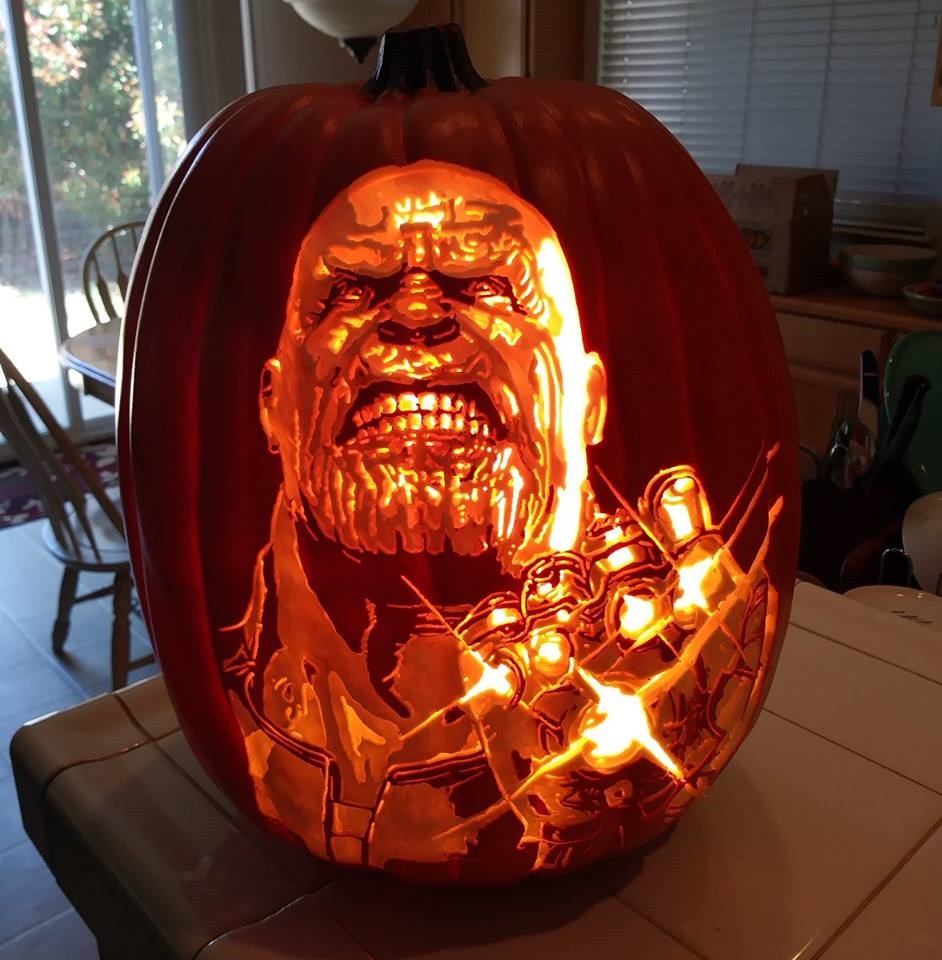 This stunning Thanos Pumpkin Carving was made by Alex Wer, The Pumpkin Geek. I'm not sure which is more amazing, the detail on Thanos' face or the way each infinity stone looks like they are glowing. This is one of the most detailed pumpkin carvings I've seen.
Looking for more pumpkin carving ideas check out these wonderful Pumpkins.
In addition check out these amazing Thanos cakes and cookies.