Ken Klinker creates amazing hand carved foam pumpkins and sells them on his Etsy Store – Ken's Pumpkin Patch. Here are some of Ken's pumpkins featuring characters from Disney's Snow White and The Seven Dwarfs.
The detail on this Evil Queen Pumpkin is wonderful.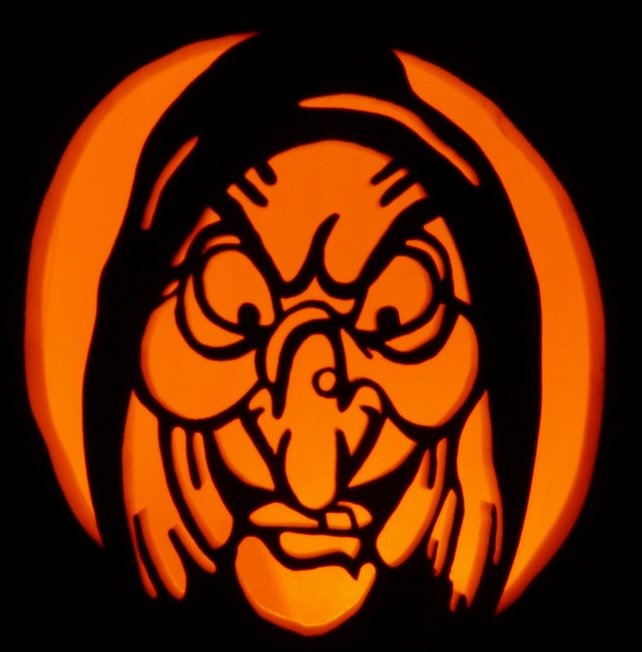 The Old Hag is perfect for Halloween, so Ken has done multiple versions of her. My favorite is the version with the glowing orange eyes.
Snow White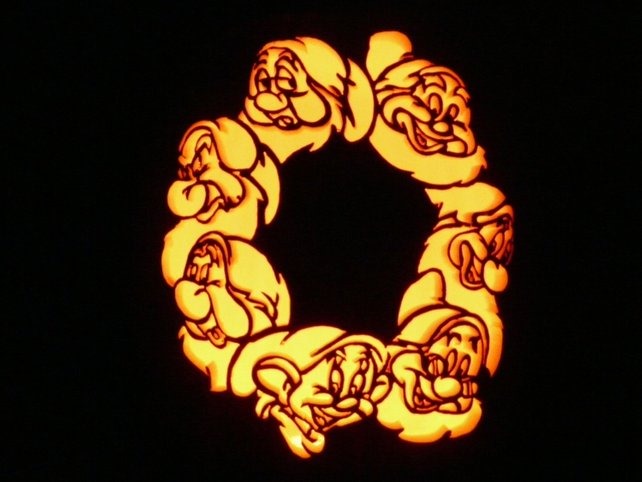 The Seven Dwarfs. I really like how the Seven Dwarfs look like a wreath.
Here is Happy wishing you a Happy Halloween!
Looking for more pumpkin carving ideas check out these wonderful Pumpkins.
Also, check out these wonderful Disney Villains Cakes and Cookies.
Also, check out these wonderful Snow White Cakes and Cookies.