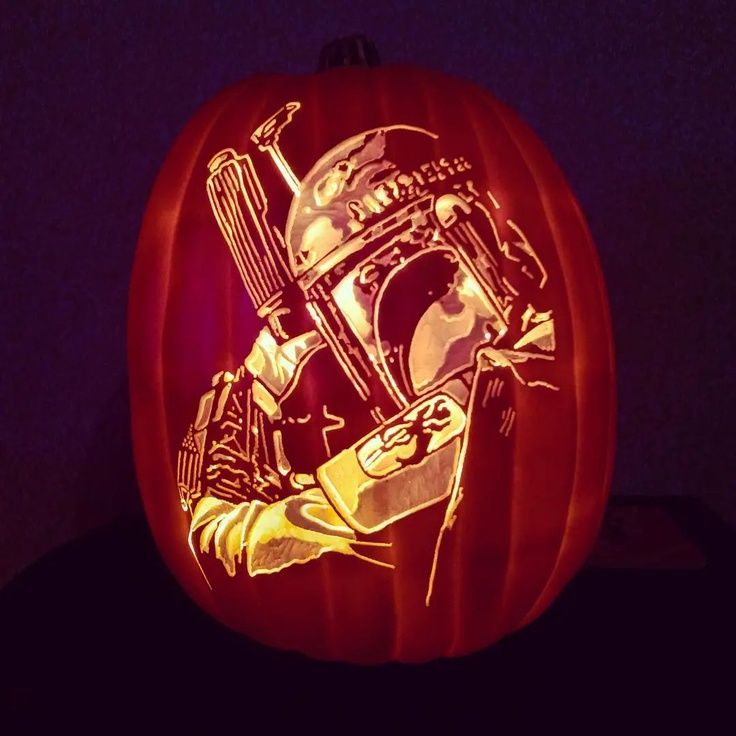 Alex Wer, aka The Pumpkin Geek, carves the most amazing pumpkins. He really out did himself with this stunning Boba Fett Pumpkin.
This carving features a side view of Boba Fett. He is looking over his shoulder towards you and has his blaster in both hands. You get a terrific look at the Mandalorian symbol on his sleeve. You can also see the edge of his cape.
Looking for pumpkin carving ideas? Alex also carved these stunning Star Wars pumpkins.