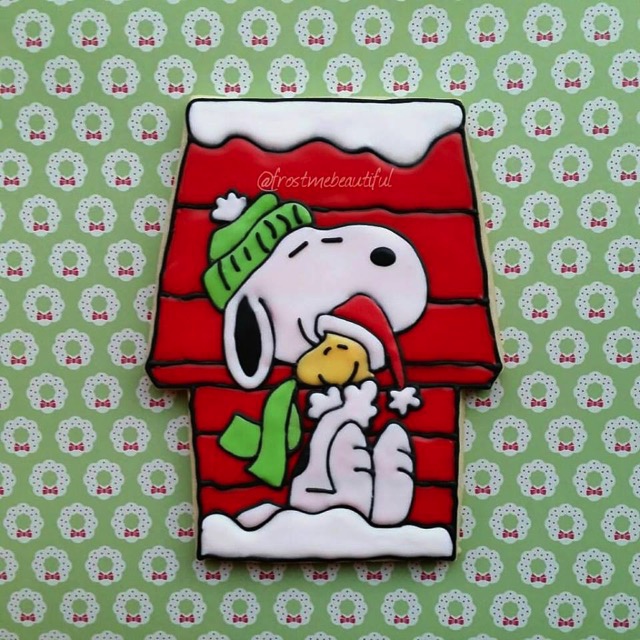 This Adorable Snoopy Christmas Cookie was made by Frost Me Beautiful.
Snoopy is hugging his best friend Woodstock. They are in front of Snoopy's red doghouse. There is snow on the ground and on the doghouse. Woodstock is wearing a red Santa hat. Snoopy is wearing a green hat and a green scarf.
This cookie is so adorable!
Check out these Charlie Brown Christmas cakes and cookies.
To see Charlie Brown treats for every season, check out Snoopy and Charlie Brown.