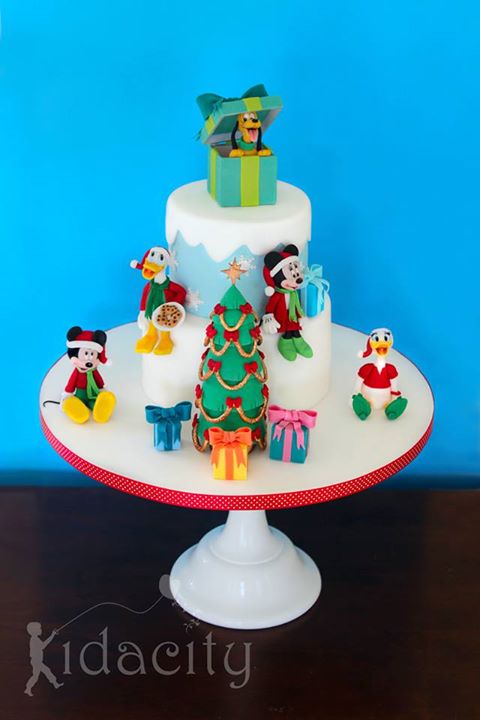 This Splendid Mickey and Friends Christmas cake made by Kidacity. This Splendid Disney Christmas cake features Mickey Mouse dressed in a red Santa Suit and Santa hat,Minnie Mouse dressed in a red Santa suit and hat, Donald Duck and Daisy Duck dressed in red and green, and Pluto popping out of a Christmas present.
This baker lives in the Southern hemisphere in Brisbane, Australia, and has a warm Christmas. (41 degrees Celsius, 105 degrees Fahrenheit) They eat salads and seafood, and sit by the pool. This cake represents the opposite of this: a winter wonderland with everyone dressed for cold weather.
In addition take a look at these terrific Disney Christmas CakesandDisney Christmas Cookies
Also, check out these wonderful Christmas Cakes and Cookies.