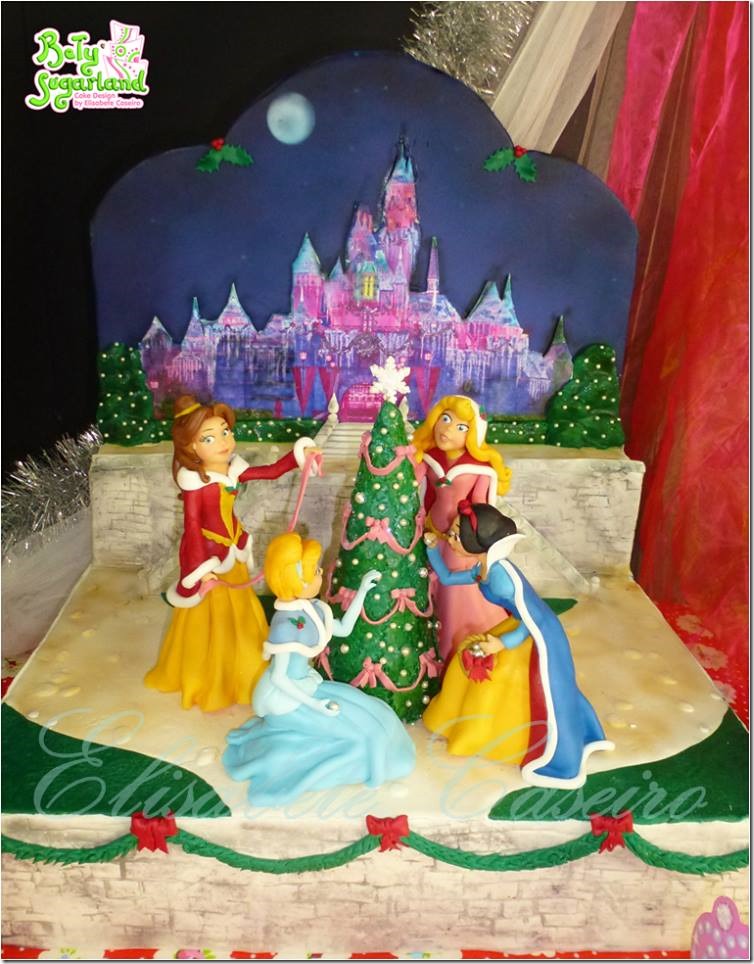 This terrific Disney Princess Christmas Cake was made by Betysugarland – Cake Design by Elisabete Caseiro. The cake features Belle, Aurora, Cinderella, and Snow White wearing winter versions of their gowns. They're decorating a Christmas Tree with pink ribbons and bows and gold ornaments.
While the Princesses and the Christmas Tree are wonderful, my favorite part of the cake is the elaborate setting Elisabete created for them. There is a stone courtyard wall in front of the princesses that is decorated for Christmas with green garland and red bows. The Christmas Tree is located on a snow covered lawn. Behind the princesses is another stone wall, but this one has stairs. In the very back is Cinderella's Castle from Walt Disney World decorated for Christmas. The detail on the setting for this cake is absolutely wonderful.
The princesses dresses look just like the ones they wear around Christmas at Walt Disney World.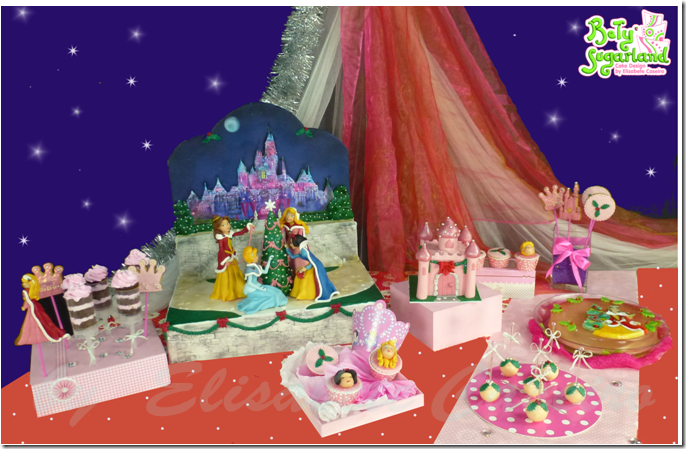 The Disney Princess Cake was only one part of an elaborate table created by Elisabete . She also made push up pops, cupcakes, cake pops, cookies, and a pink Disney Princess Castle cake.
In addition take a look at these terrific Disney Christmas CakesandDisney Christmas Cookies