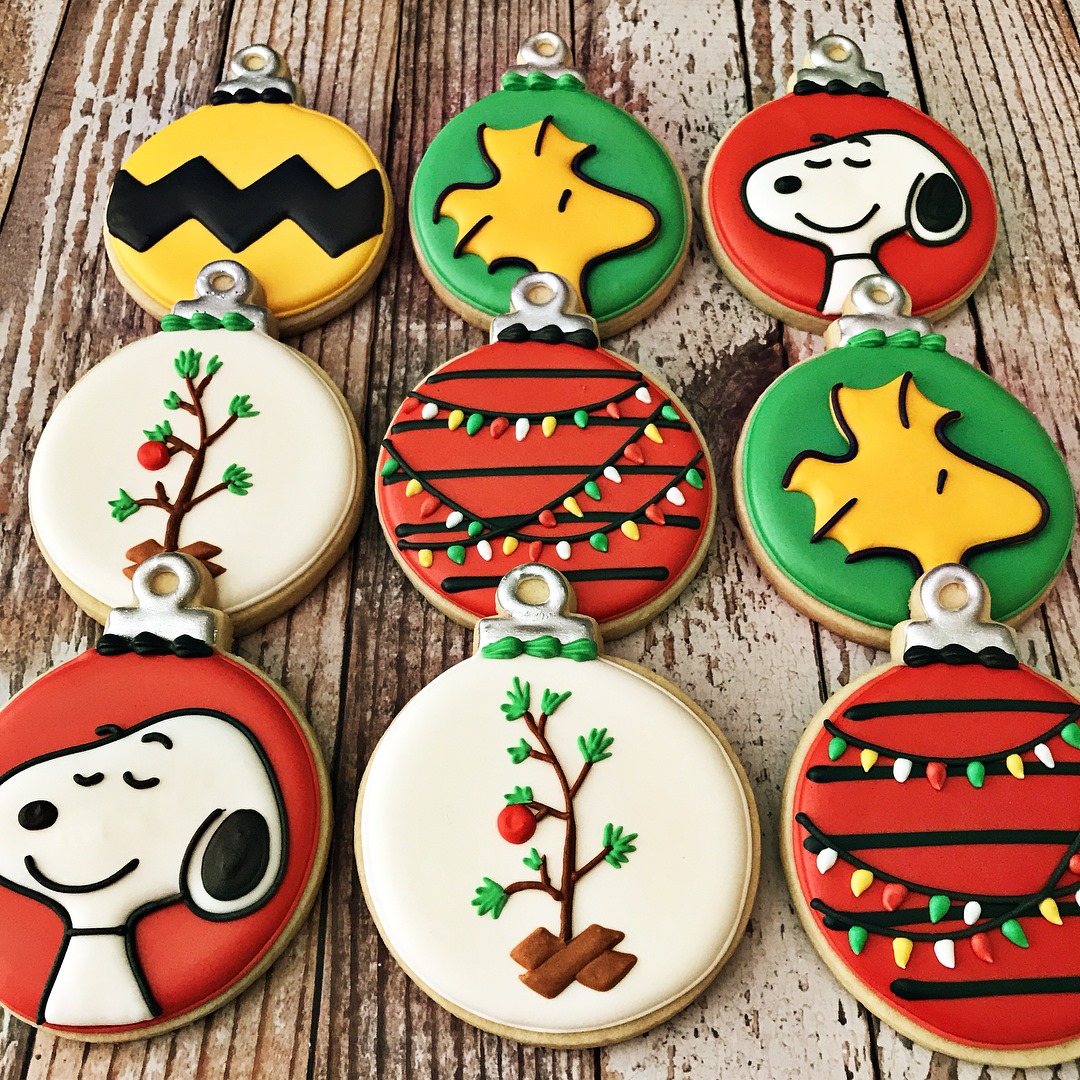 These awesome Snoopy and Woodstock Christmas Tree Ornament Cookies were made by Rock Chic Cookies. These cool set includes Snoopy, Woodstock, Snoopy's doghouse decorated with Christmas lights, Charlie Brown's shirt, and Charlie Brown's Christmas Tree.
Here is a close-up of the Charlie Brown Christmas Tree Cookie. It is a Christmas Tree ornament with a Christmas Tree and ornament on it
Check out these Charlie Brown Christmas cakes and cookies.
To see Charlie Brown treats for every season, check out Snoopy and Charlie Brown.