Captain America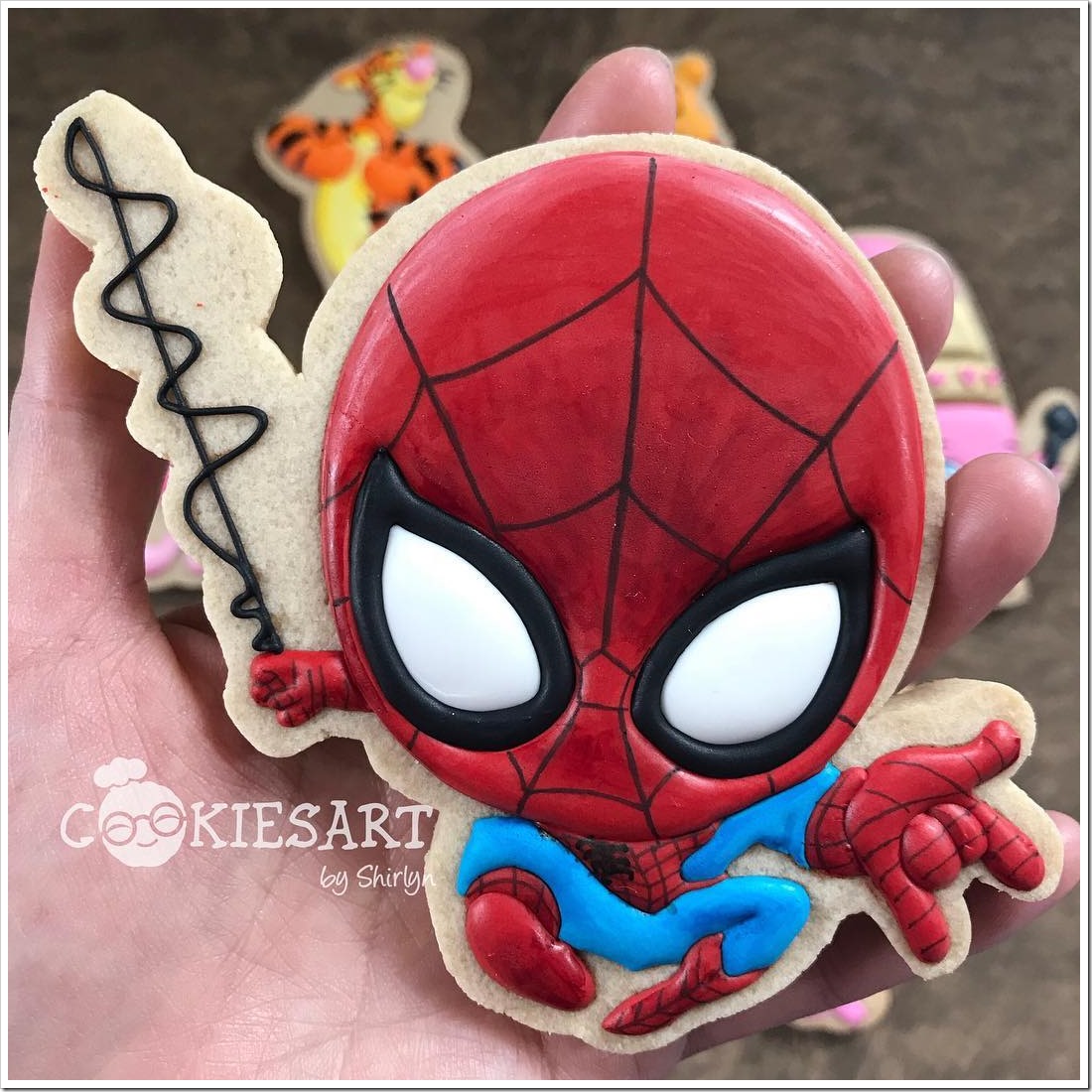 Spider-Man
These marvelous cookies were made by Cookies Art by Shirlyn. I really like how these cookies show Cap and Spidey in action. Captain America has his shield ready to block someone. Spider-Man is swinging on a web and getting ready to make another one.
The detail on both cookies is wonderful.
In addition check out these amazing Captain America Cakes and Cookies.