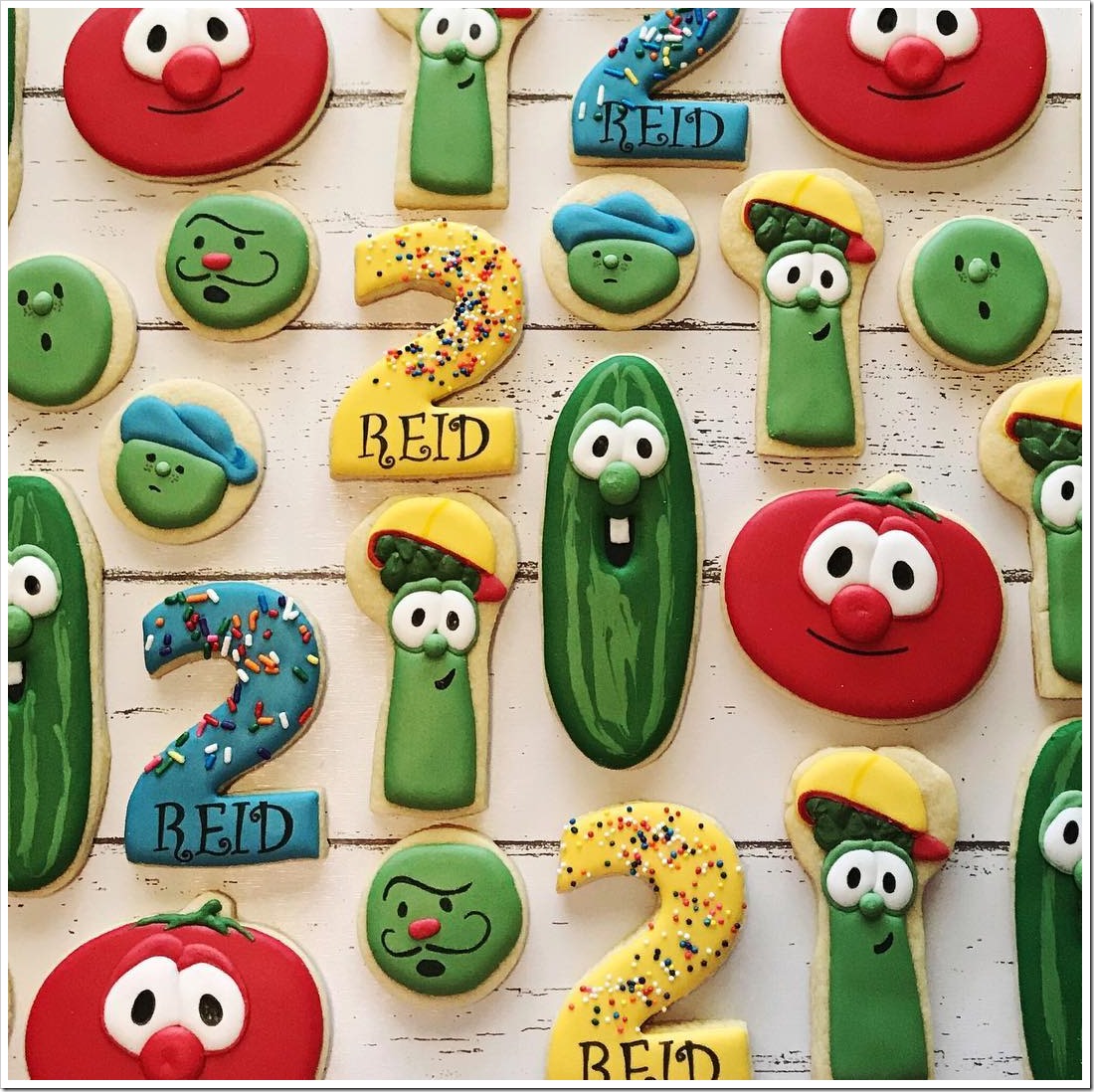 If you like to talk to tomatoes
If a squash can make you smile
If you like to waltz with potatoes
Up and down the produce aisle'
Have we got a show for you!
VeggieTales!
Broccoli
Celery
Gotta' be
VeggieTales!
Lima Beans
Collard Greens
Peachy Keen
VeggieTales!
These wonderful VeggieTales 2nd Birthday Cookies were made by Uniquely Sweet by Jennifer. My kids would have loved these cookies when they were younger.
These awesome cookies feature Bob the Tomato, Larry the Cucumber, Junior Asparagus, and three of the French Peas. Each character is perfect.