These lovely Tinker Bell cookies were made by Lisette Cookie Studio. The center cookie is pink with white trim. In the center is a sketch of Tinker Bell's head. There are green vines around Tinker Bell's head and four flowers – two pink and two white. Around the centerpiece cookie are six more cookies. The top and bottom cookies are pink with a white silhouette of Tinker Bell using her magic wand. There is a white flower at the bottom of the cookie. It almost looks like Tinker Bell is sprinkling pixie dust on the flower. To the sides of the centerpiece cookie are four green and white butterfly cookies. Each butterfly has two pink flowers on them.
One of my favorite things about these lovely cookies is their use of colors. There are three colors – White, Pink, and Green. Using the three soft colors make these cookies look so elegant. I also really like pairing Tinker Bell with flowers and butterflies. Those are three things which go together perfectly.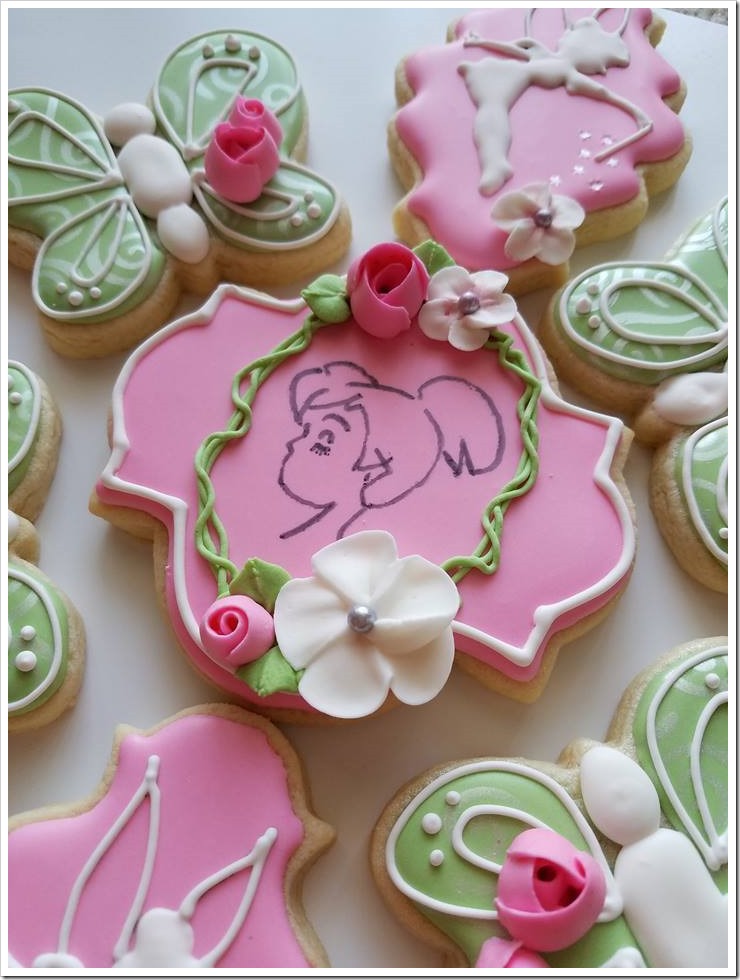 Here is a close-up of the lovely Tinker Bell centerpiece cookie.