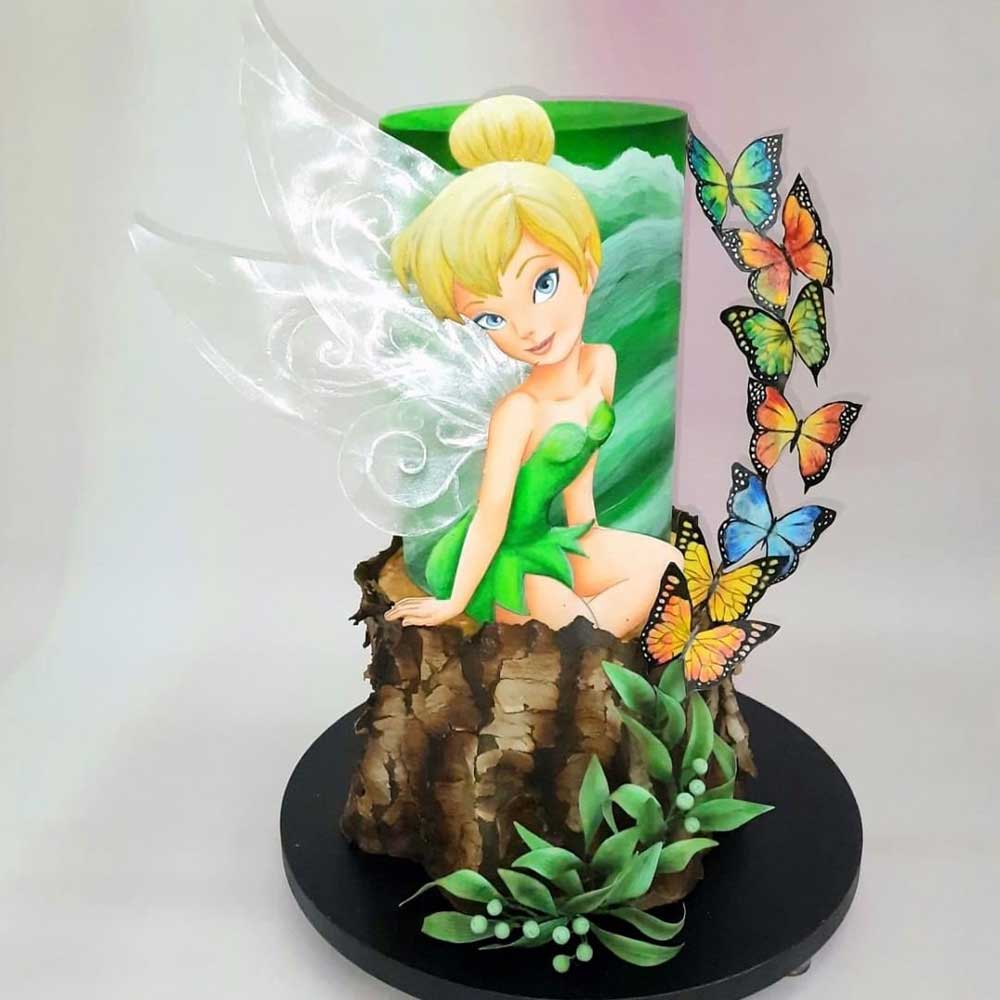 This green Tinker Bell cake is a 2 tier cake where the bottom tier looks like a tree stump and the top tier is multiple shades of green. Tinker Bell is hand-painted onto a separate piece of fondant. A line of fondant butterflies is beside her. She looks so realistic.
This wonderful cake was made by Silvana Ribeiro Cake Design.
Looking for more magical treats? Take a look at these wonderful Tinker Bell Cakes and Cookies.
Black & white Tinker Bell cake