These Fabulous Avengers 13th birthday cookies feature Iron Man, Hulk, Captain America's shield, and Hawkeye. They were made by Cajun Home Sweets.
One cookie says Happy 13th Birthday. Several cookies have a number 13 for the birthday age. Several cookies have the comic words: Bam!, Pow!, Wham!
Thor's hammer and Captain America's shield cookies and a Hawkeye silhouette cookie.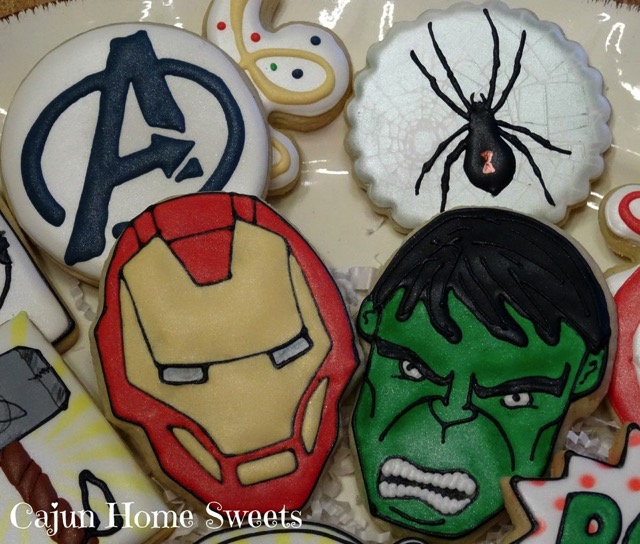 Iron Man and Hulk cookies. Hulk has a scowl on his face. Thor's hammer is beside Iron Man.
An Avengers stylized A cookie and a black widow cookie.
Avengers logo cookie
Also, take a look at these Avengers Cakes & Cookies