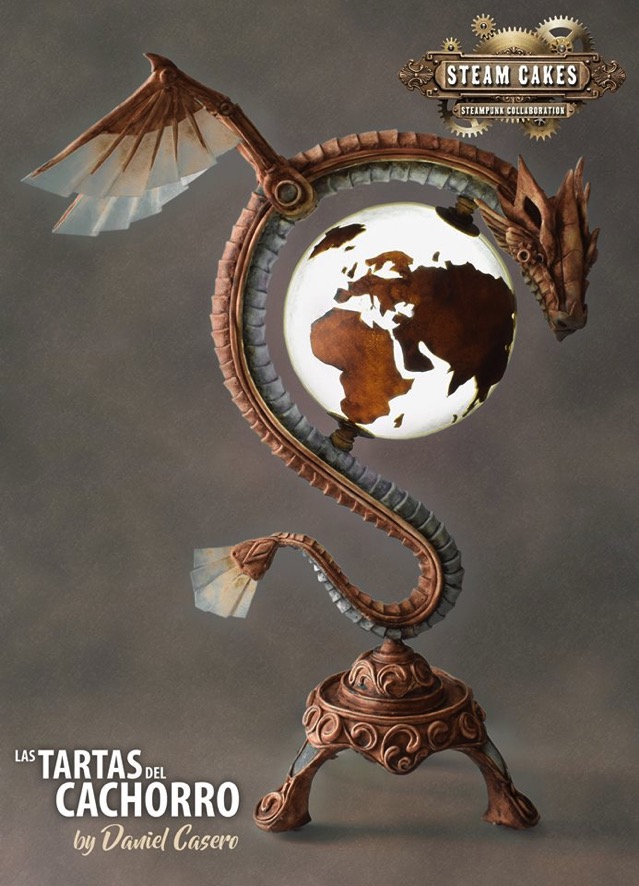 This Terrific Dragon Steampunk Cake was made by Daniel Perez of Las Tartas Del Cachorro located in Spain. The baker has entitled this piece: Guardian of the World. The dragon encircles the world.
This Marvelous cake was created for the Steam Cakes – Steampunk Collaboration. To celebrate the Steampunk International Day, Cake Artists from around the world gathered to create their own edible Steampunk masterpieces.
This Splendid Dragon Steampunk Cake was made by Rhianydd Webb of Dragons and Daffodils Cakes by Rhianydd webb located in South Wales.
This is a dragon whose backbone is composed of gears instead of bone.
This Marvelous Bird Steampunk Cake was made by Bryan Rojas of Cake Revolution by Bryan Salazar located in Costa Rica.
The metal bird is blue with a gold head. There are gears decorating the bird. The limb is made of plates of copper.
This Superb Robot and Friend Steampunk Cake was made by Nicoletta Gobbo of Nici Sugar Lab located in Italy.
This robot is holding a candle whose face of flame is looking back at it. It is sitting on a copper hill. The hill has gears all over it surrounding the robot.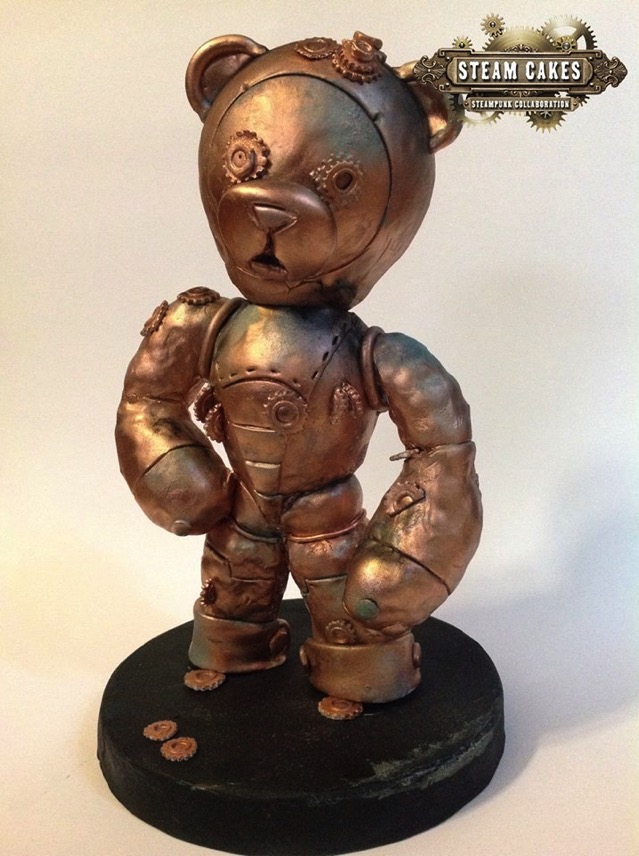 This Marvelous Teddy Bear Steampunk Cake was made by Maria Lagarma of Hansel & Gretel de Maria M Gonzalez lazar located in Bogota, Columbia.
This teddy bear looks like it was made from copper. Its eyes are gears. Other gears are on its legs and arms.