This Amazing Captain Jack Sparrow Cake is a 3-D sculpted cake that looks just like a wax statue.
This splendid cake was made by Lulu Lucero.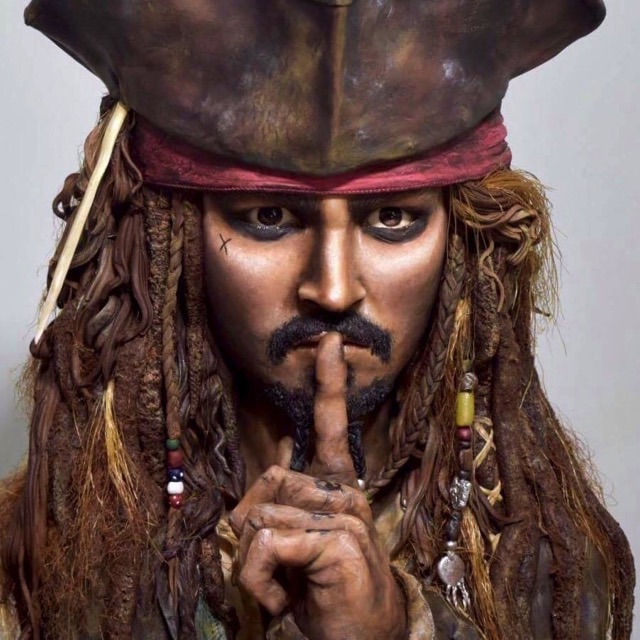 Jack is holding up one finger to his mouth to quiet the people around him. His eyes look realistic. He has beads in his hair.
The pirate's hat looks just like a real hat.
The hair look like real hair. I wonder if corn silks were used.