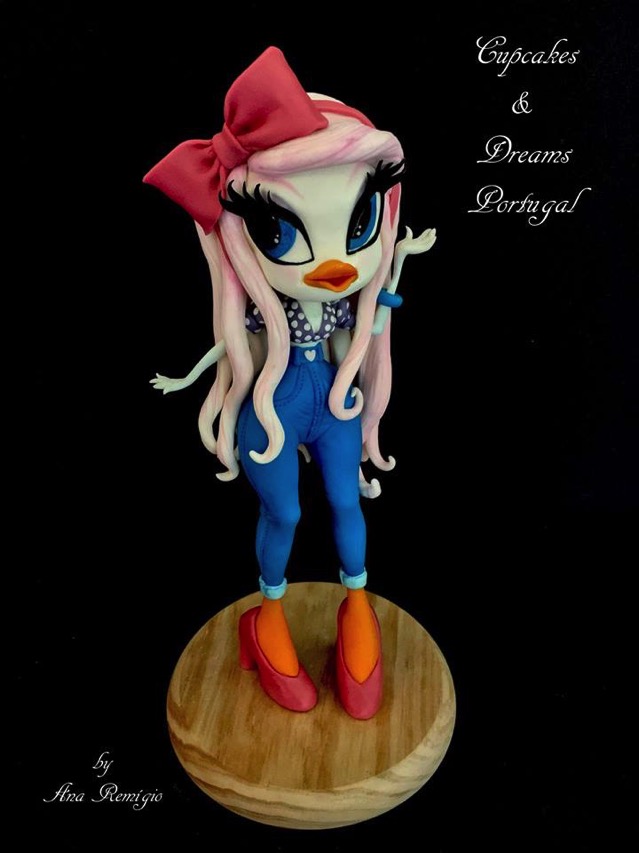 This Splendid Daisy Duck Cake was made by Cupcakes & Dreams.
This wonderful cake is part of the Disney Deviant Sugar Art collaboration which features amazing worldwide artists who have created cakes and sugar art inspired by Disney characters.
Here's the baker's description of this amazing cake:
Daisy is the wisecracking girlfriend of the perpetually harassed Donald Duck. She loves the spotlight and she's a lover of glamour, she's shown to be worldly, sophisticated, wellbred and loves to be "surrounded by pretty things." My Daisy is high and curvilinear with a sexy look and as sweet as sugar paste can be.