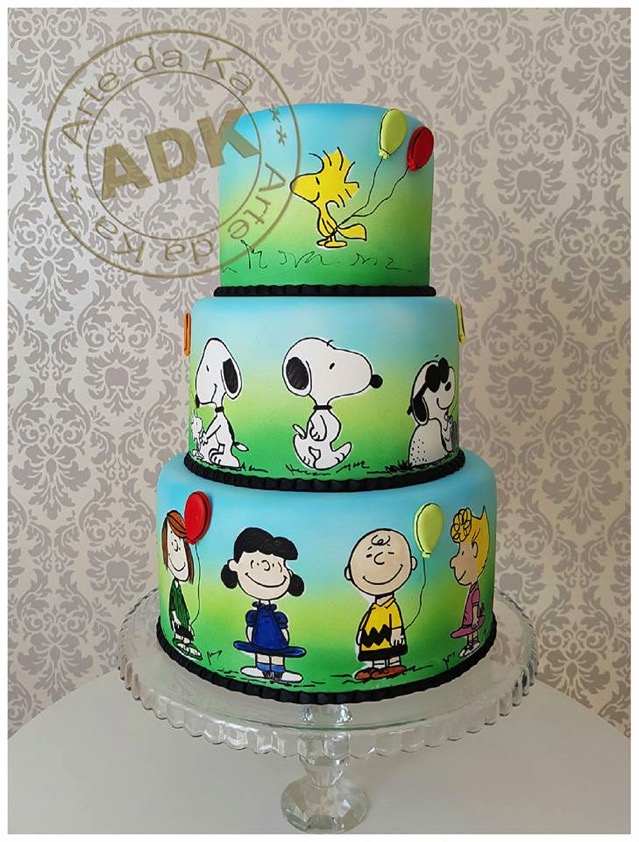 This Marvelous Charlie Brown Birthday Cake is a three tier cake where each tier is painted to look like the sky and grass in a comic strip panel. Woodstock is on the top tier holding two balloons.
The middle tier is Snoopy in different poses.
The bottom tier has the rest of the Peanuts gang hand painted onto the cake.: Charlie Brown, Lucy, Sally, and Peppermint Patty. They are holding balloons.
This wonderful cake was made by Arte da Ka.
To see Charlie Brown treats for every season, check out Snoopy and Charlie Brown.