These cute Harry Potter Baby Shower Cookies were made by Sylvie Bear Cookie. Miyuki's did an amazing job with these cookies.
I thought I would start with my two favorite cookies in this adorable set. My first is this wonderful Harry Potter baby rattle cookie.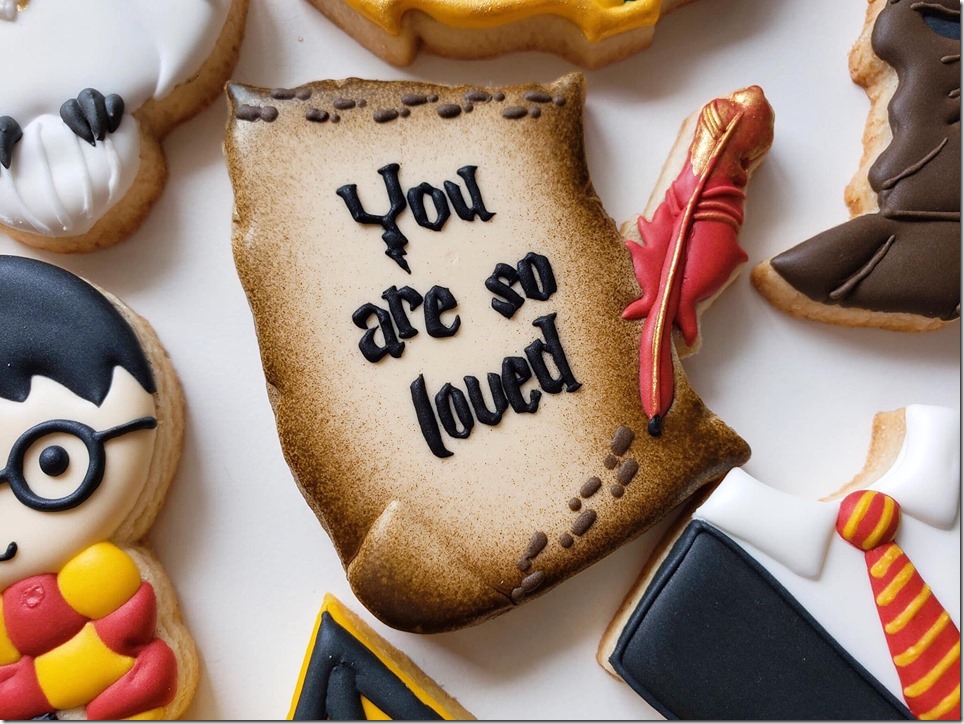 My other favorite is this "You Are So Loved" parchment cookie.
Hedwig
Harry's glasses and scar
Harry's school uniform as a onesie.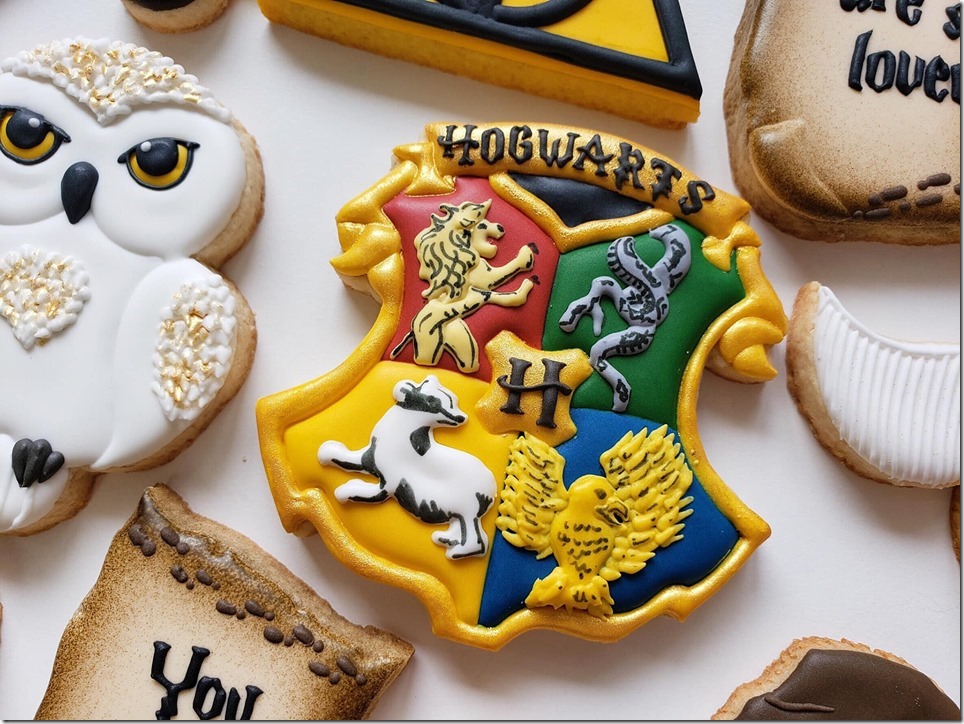 The Hogwarts Crest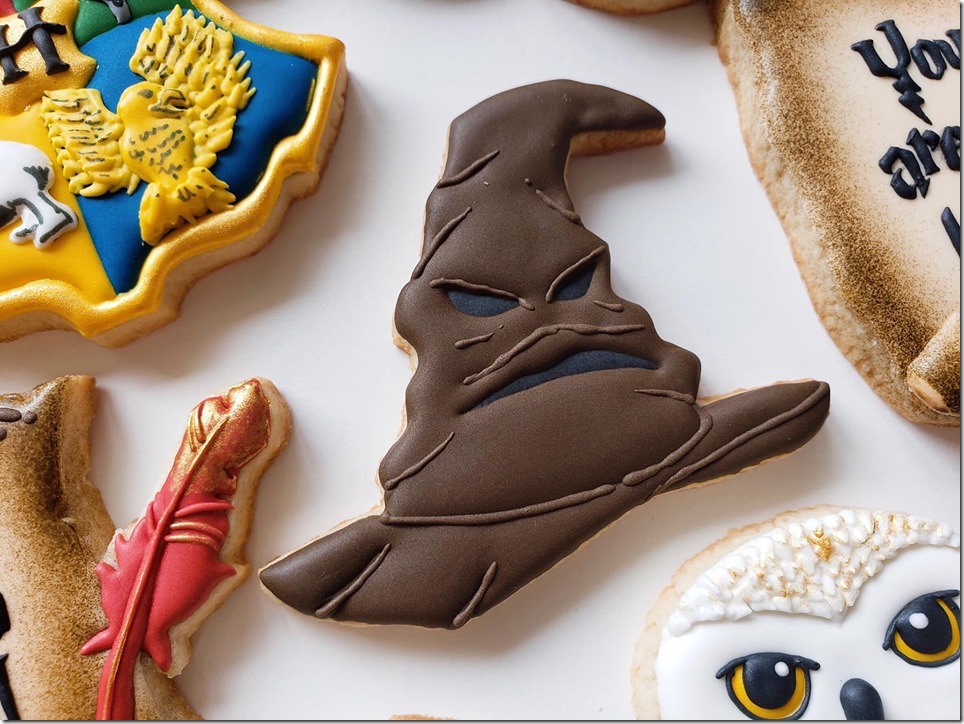 The Sorting Hat