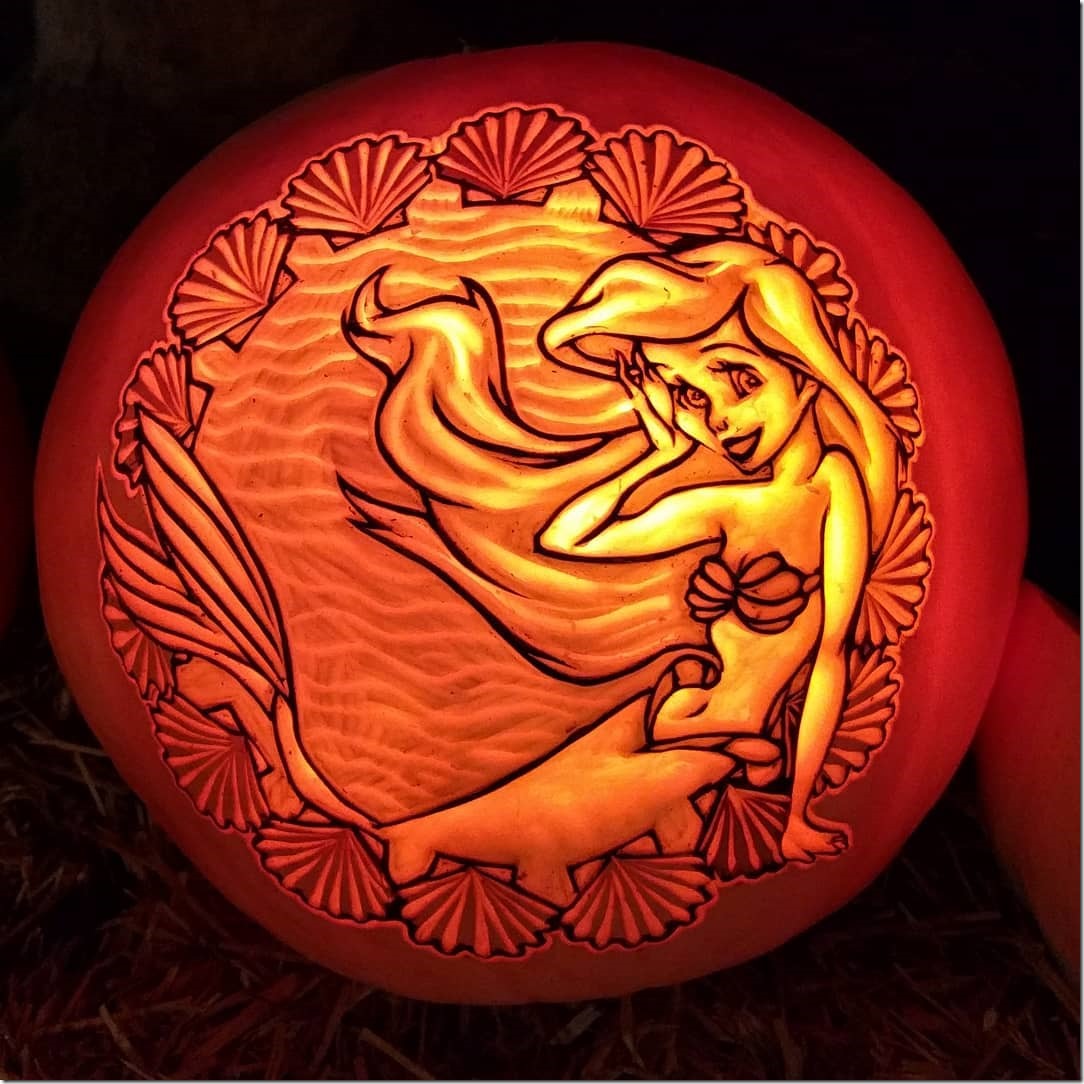 This wonderful Little Mermaid Pumpkin Carving was created by The Pumpkin Professor. The pumpkin carving is framed by sea shells. Ariel is resting against these sea shells. She has one hand on her face and her hair is flowing in the water. My favorite part of the pumpkin is that the open area in the carving is filled with little waves. I don't think I've ever seen this awesome effect in a pumpkin carving before.
Looking for more pumpkin carving ideas check out these wonderful Pumpkins.
Also, check out these wonderfulLittle Mermaid Cakes and Cookies with Ariel and Flounder and others.