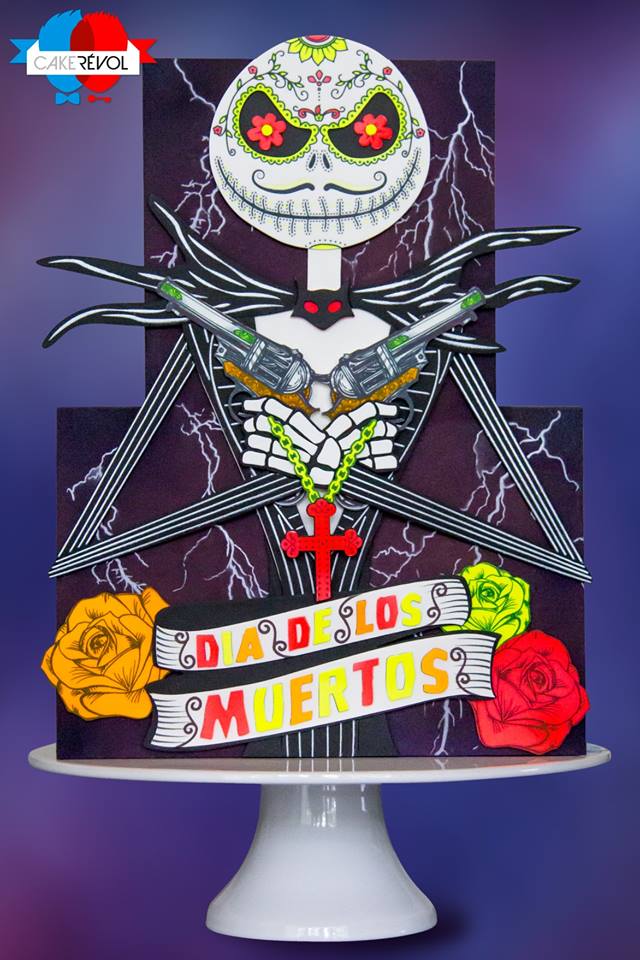 This Jack Skellington Day of the Dead cake aka. Dia de los Muertos features a glow in the dark Jack. The Day of the Dead is October 31 to November 2nd this year so I wanted to feature this cake today, November 1st.
This wonderful cake was made by Cake Revol.
This is a two tier cake with square tiers. A two dimensional Jack Skellington is on the front of the cake.
The cake has been painted with edible glow in the dark paints. Here's a picture of it glowing in the dark.