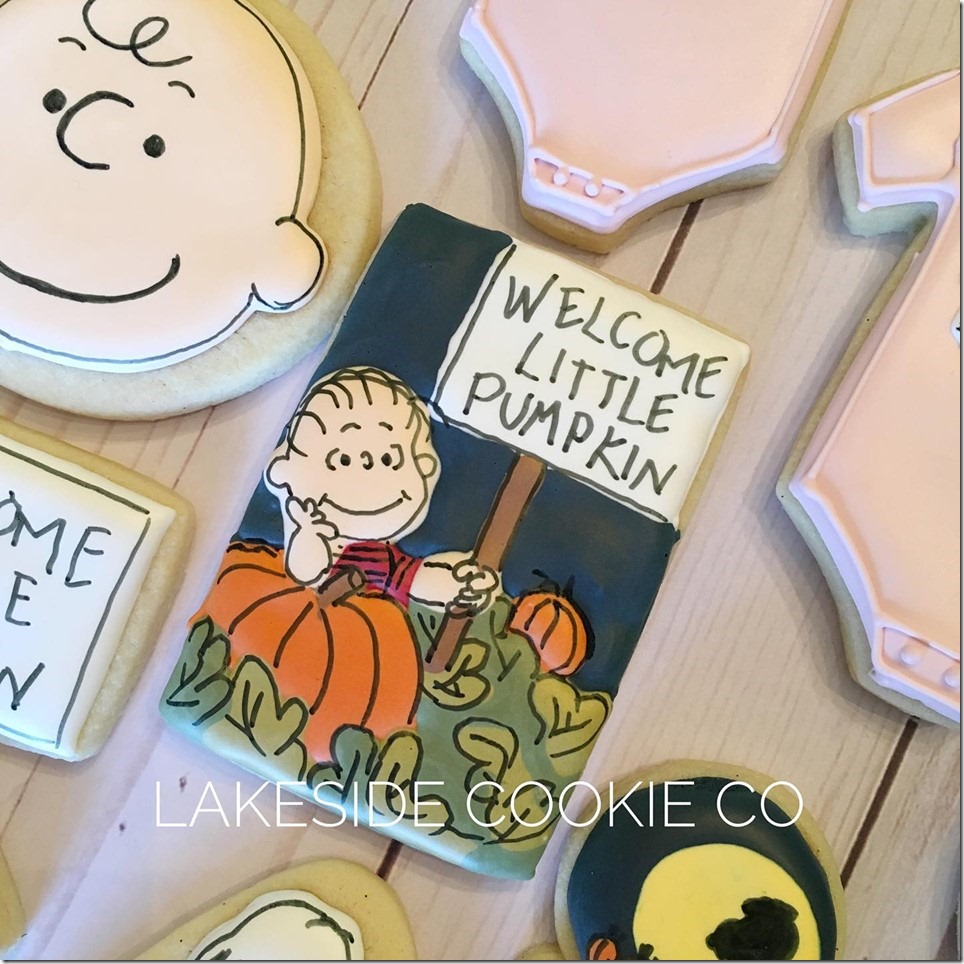 Happy Halloween!
This is my final of 62 Halloween themed posts this month and I saved the cutest for last. I'm a big fan of Peanuts and the classic Halloween special – It's The Great Pumpkin Charlie Brown. When I saw these adorable Charlie Brown Halloween themed Baby Show Cookies, I knew what I wanted to share on Halloween. These adorable cookies were made by Lakeside Cookie Co.
I love the cookie that shows Linus holding the sign that say Welcome Little Pumpkin. This is terrific to welcome a new baby. It goes well the the Charlie down face cookie and the onesie cookies for a baby shower.
I like the rattle whose top is painted with Snoopy in the Pumpkin Patch. It goes well with Snoopy sitting on top of the Jack-O-Lantern in the cookie nearby.
For more terrific treats, check out Charlie Brown Halloween Cakes, Cookies, and Pumpkins.
To see Charlie Brown treats for every season, check out Snoopy and Charlie Brown.