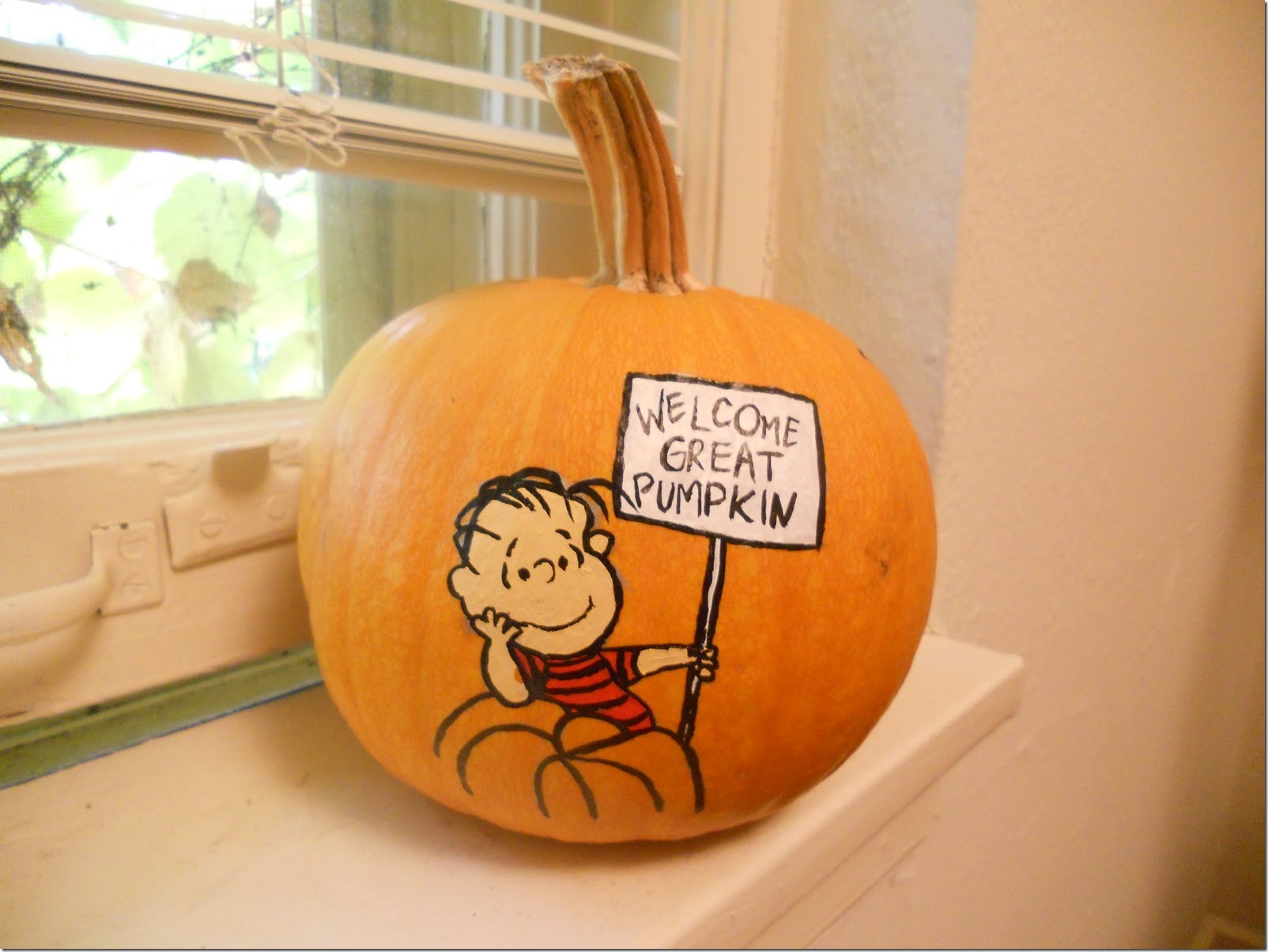 Happy Halloween!
I'm a big fan of Peanuts and the classic Halloween special – It's The Great Pumpkin Charlie Brown, so my last two posts for October will focus on it. These wonderful painted pumpkins were created by Amber from the blog – Drawings and Ramblings. They are so cute and perfect for Halloween.
Linus and Sally in the pumpkin patch waiting for The Great Pumpkin.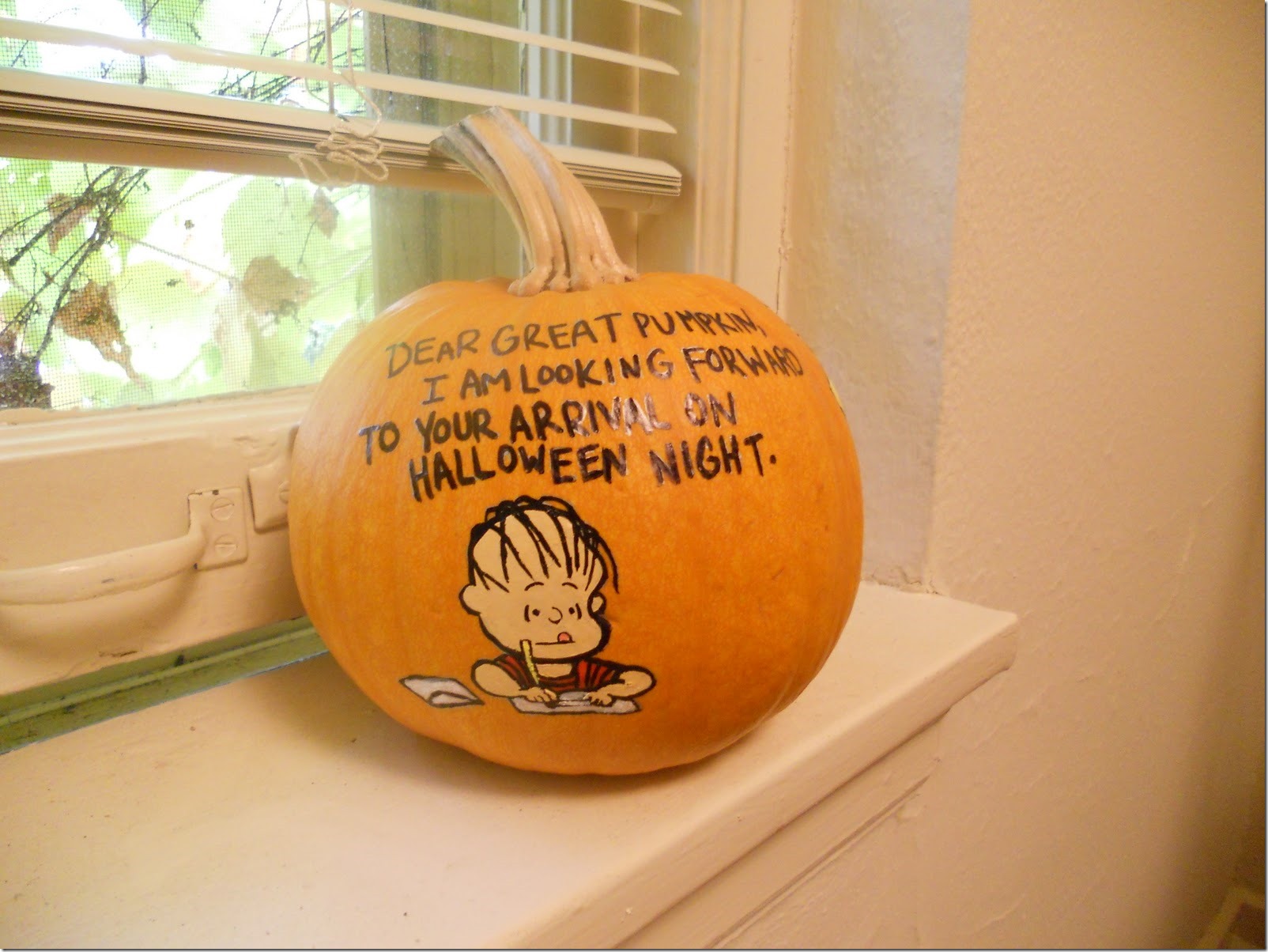 Linus writing a letter to The Great Pumpkin.
For more terrific treats, check out Charlie Brown Halloween Cakes, Cookies, and Pumpkins.
To see Charlie Brown treats for every season, check out Snoopy and Charlie Brown.