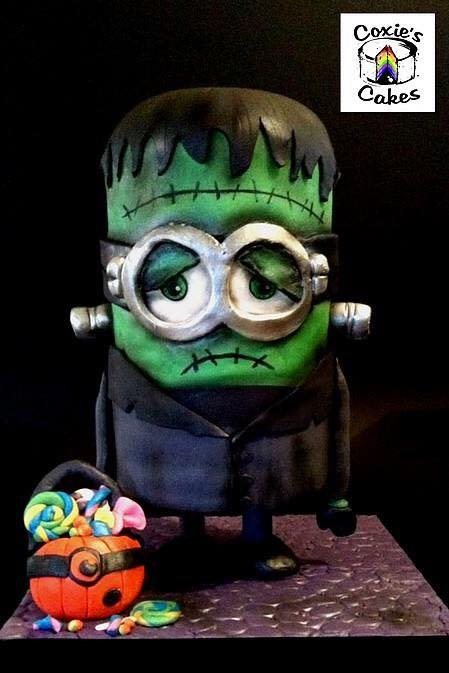 This splendid Frankenstein Minion cake features a Minion dressed up as Frankenstein. There is a Jack-o-Lantern full of candy including a couple of lollipops. Some of the candy has spilled over onto the cake board.
This Minion is wearing his goggles over his costume. He has a very sad expression on his costume face.
This Minion will be ready for Halloween this fall.
The cake board is decorated to look like cobblestone.
This wonderful cake was made by Coxie's Cakes.