This awesome BB-8 Cake was made by Kreativ Torten. Thanks to Robert from Kreativ Torten for letting me know about this awesome cake. Here is their description of this cake:
"Bree-WWrrrP-Beep-Brreep"
Who doesn't know him, the little beeping darling from the world-famous space saga. However, our little droid is not made of sheet metal and wires. His innards are made of chocolate cake with cocoa cream and he likes to roll happily over a sand dune made of brown sugar.
An attraction for every birthday child, both inside and out.
Size: 22 × 34
The detail on BB-8 is terrific.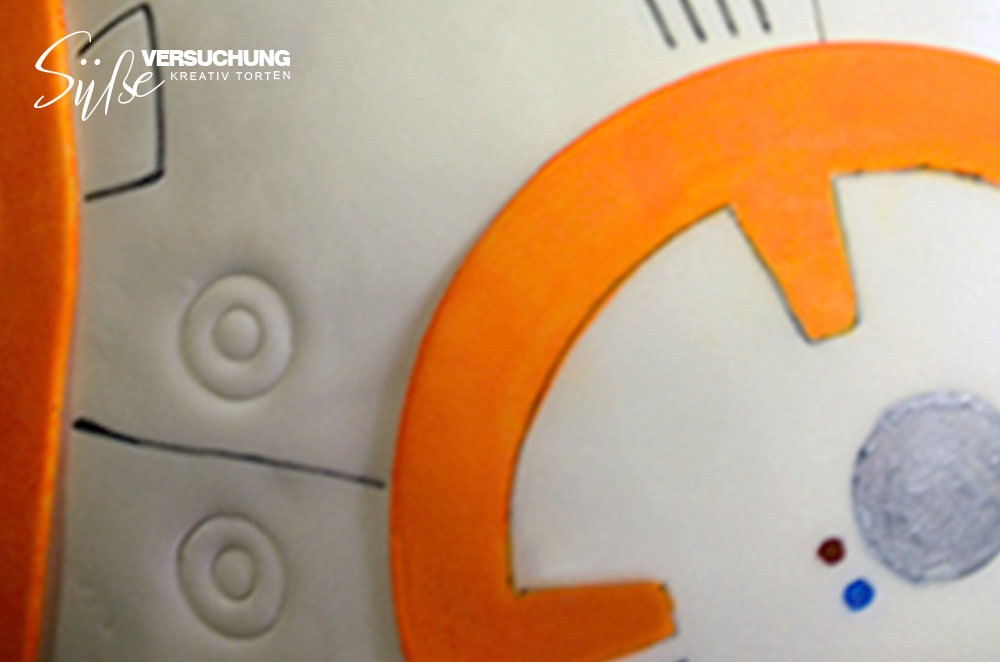 Come back tomorrow when the Borg invade Kreativ Torten.