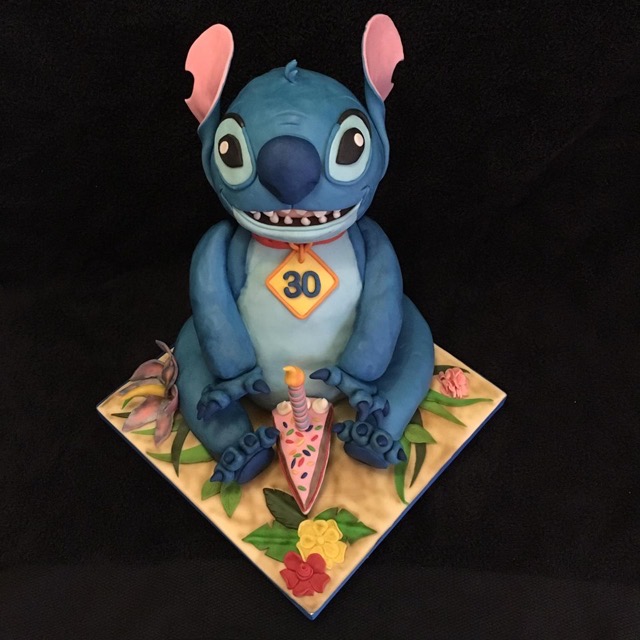 This marvelous sculpted Stitch cake shows Stitch sitting in front of a single slice of a birthday cake with a birthday candle in it.
He is sitting on a cake board with tropical flowers. The tag around his neck has the number 30 for the birthday age.
This wonderful cake was made by Katy B's Creative Cakes.
What a great way to celebrate a birthday with Stitch.
Here's a close-up of the birthday cake slice.