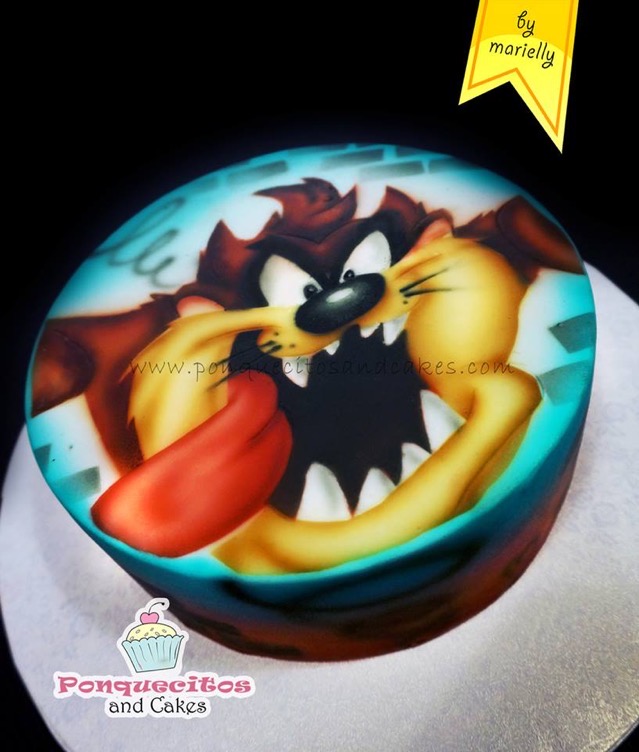 This splendid Tasmanian Devil cake is a single tier cake with Taz's face hand-painted onto the cake.
This wonderful cake was made by Marielly Parra from Ponquecitos and Cakes.
This cake looks like the blue background was airbrushed then Taz was painted on top.
I liked watching Bugs Bunny cartoons and seeing Taz, the Tasmanian Devil, with his tornado movement that devoured anything he came into contact with. I looked forward to seeing how Bugs would out smart him each time.