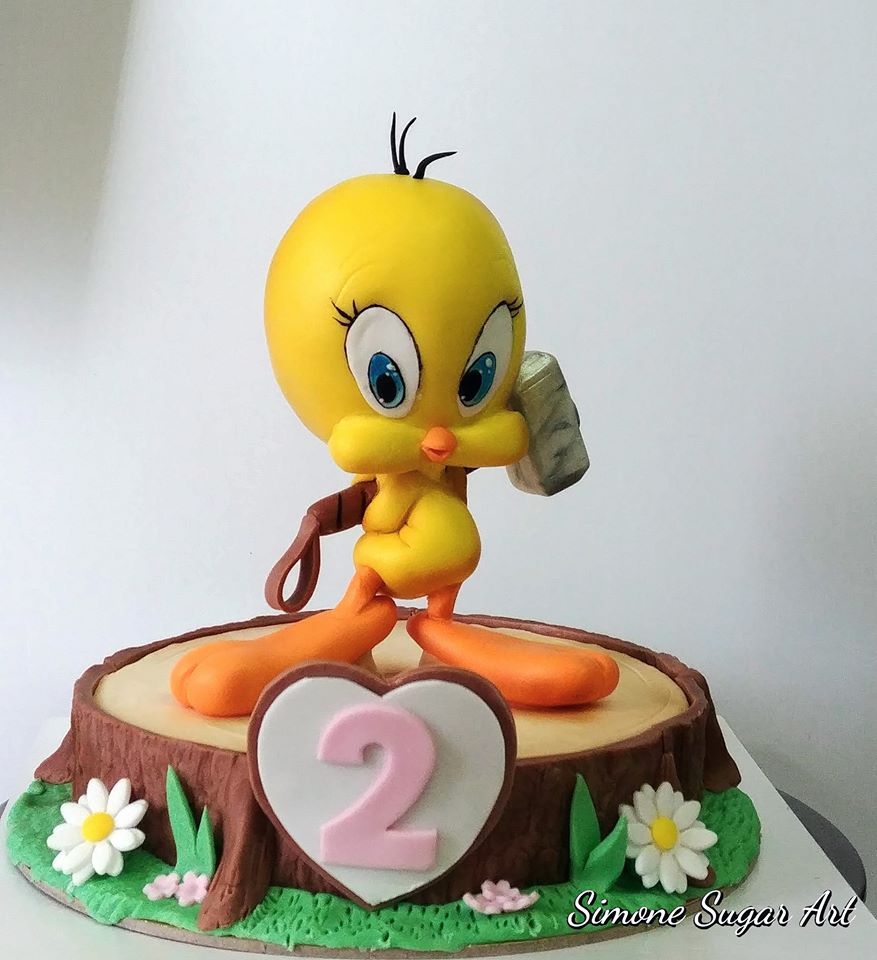 Tweety Bird Cake
Tweety Bird is holding Thor's hammer behind his back on this amazing Tweety Bird Cake.
He will be ready for that puddy tat this time.
The cake is shaped like a tree stump. There is a white heart with a pink number 2 to represent the birthday age.
This wonderful cake was made by Simone Lopez Sugar Artist.
There is green grass and white daisies around the tree trump.
For more Looney Tunes party ideas:
The dimensional Tweety Bird pie is sensational.
sculpted Tweety cake standing beside a Christmas tree.
Adorable sculpted Tweety Bird cake