These Terrific Disney Cars Cookies include a hand-painted Lightning McQueen cookie and Tow Mater Cookie.
I like the tire cookies that are with them.
These wonderful cookies were made by FondanEli.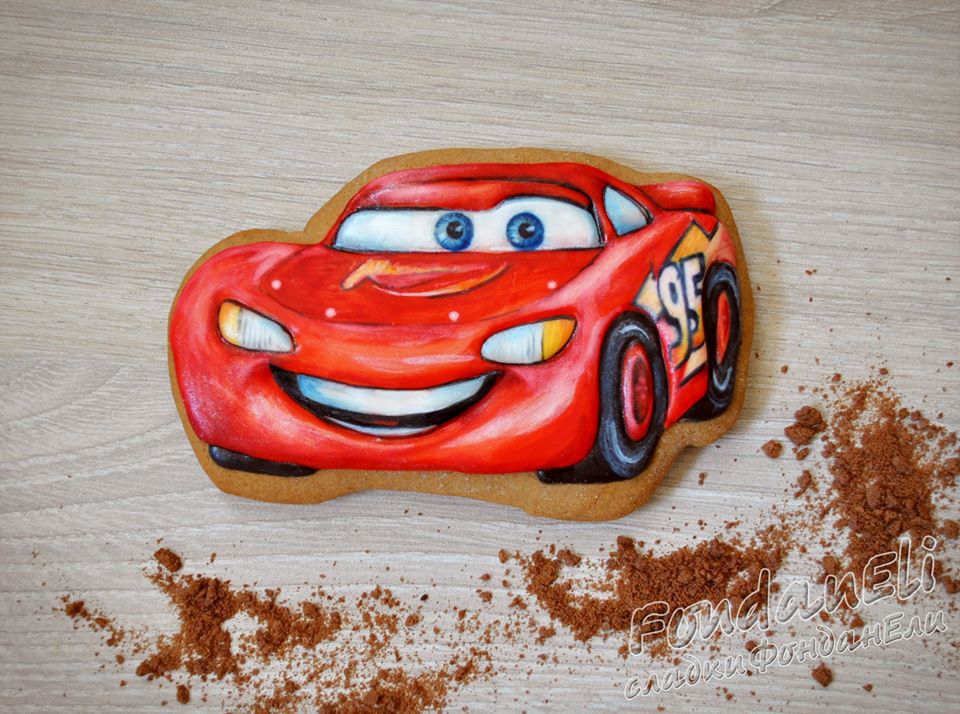 Lightning McQueen Cookie
The artist uses different shades of red and white highlights to give Lightning McQueen depth.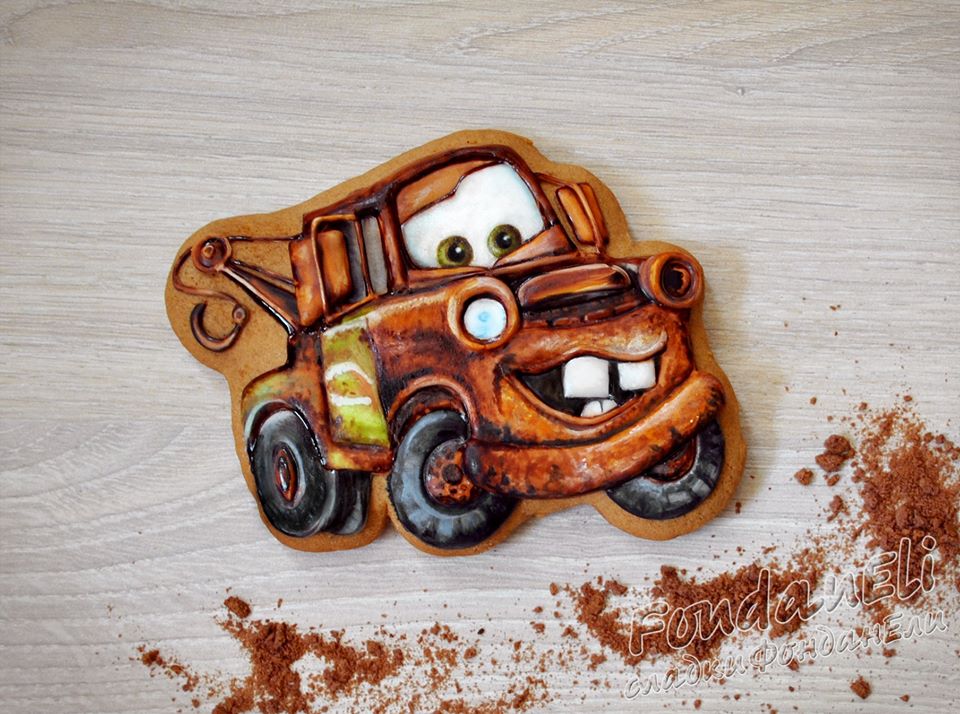 Tow Mater Cookie
The Tow Mater cookie uses multiple shades of brown with green highlights to show the rust and aging paint on Mater.