I used to have an app on my iPad which let you read Garfield comic strips. When you opened the app, it showed that day's comic strip. The cool part was you could hit random and it would take you to a random date and you could read from there. While doing that, it quickly became obvious that over the years, Jim Davis has gradually changed how he draws Garfield.
That why I think these Garfield Through The Years Cookies by Allison Micali from Baked Goods by Allioops are so awesome. Each cookie has Garfield with a plain white background. They have the year and show how Garfield looked at time. It is such a brilliant idea for Garfield Cookies.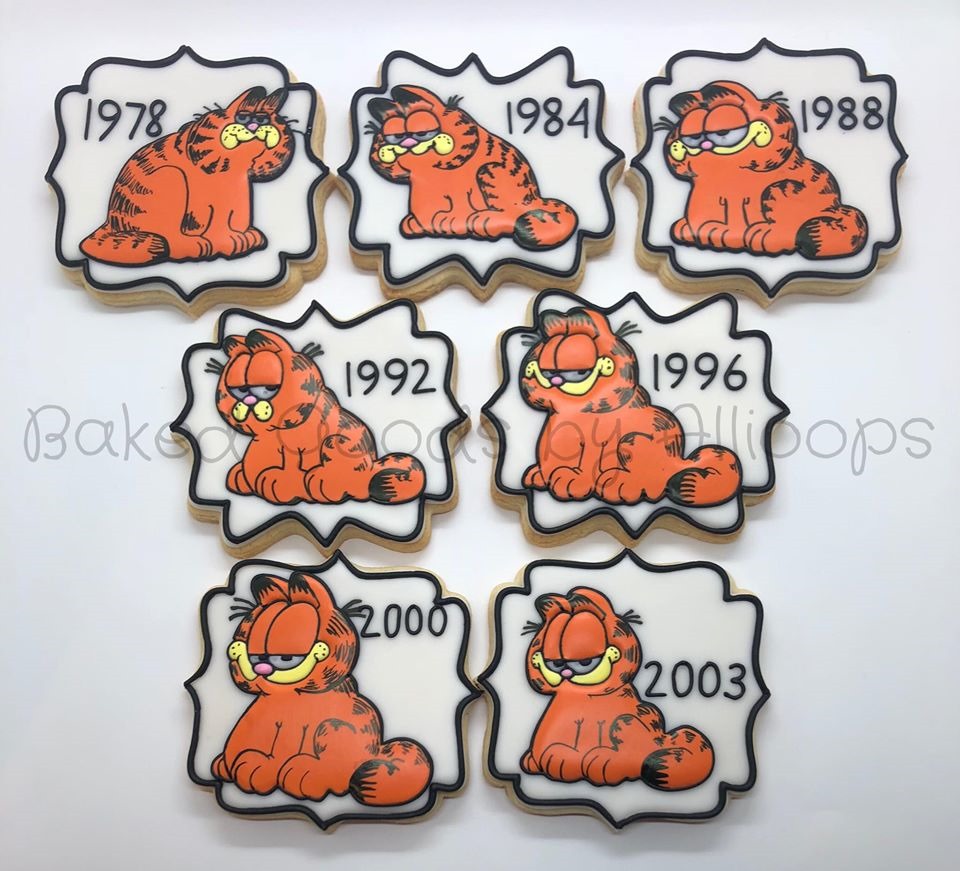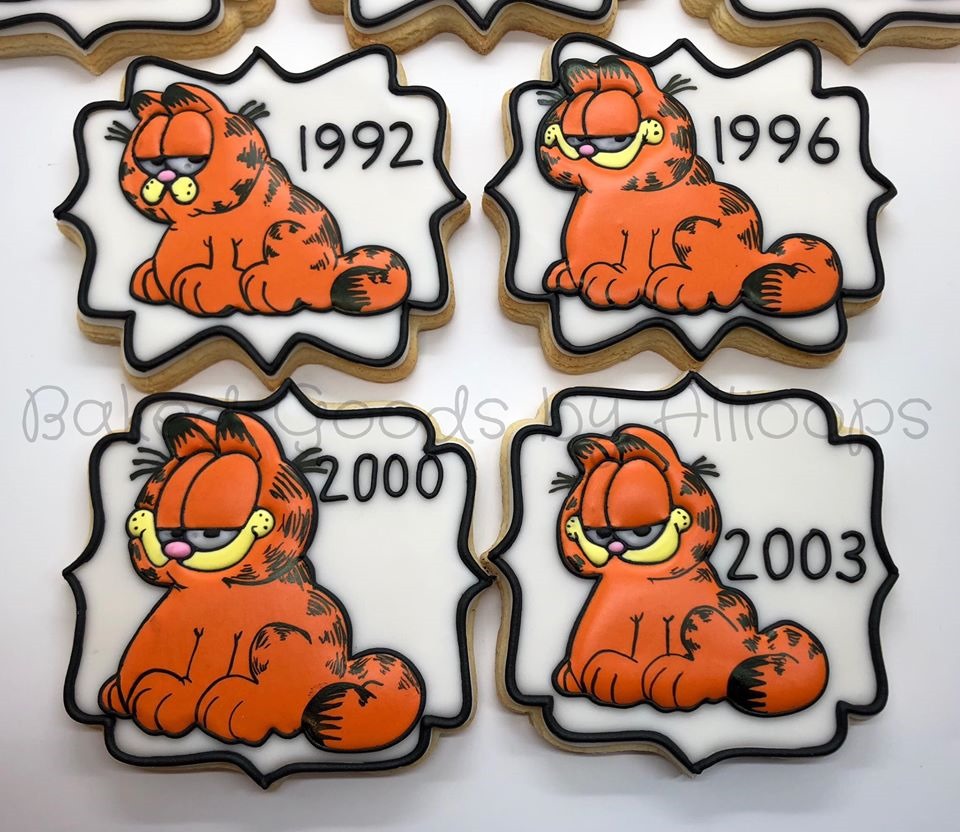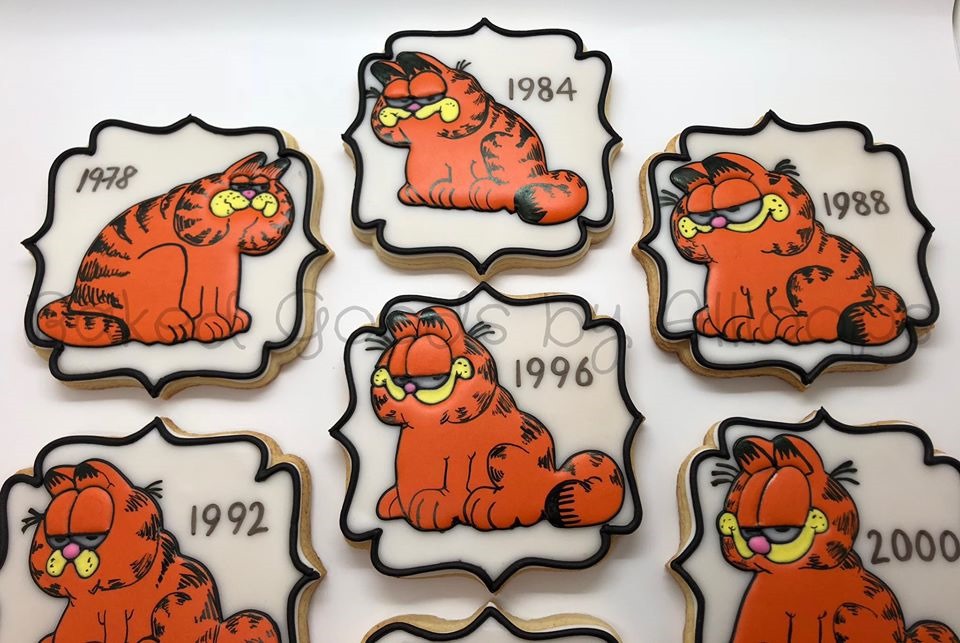 Allison also made these cute portrait versions of Garfield through the years.