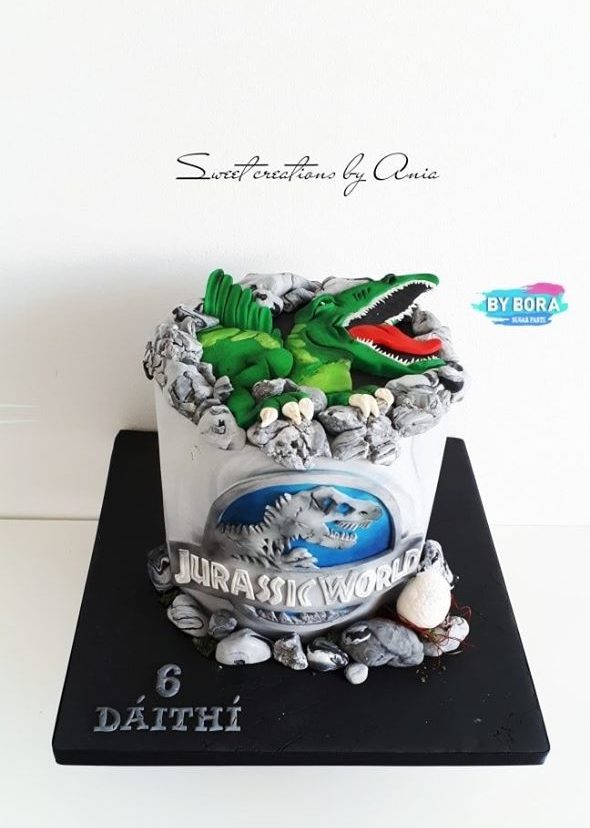 Jurassic World Cake
This splendid Jurassic World cake is a single tier cake that has a 3-D dinosaur crashing out of the top of the cake and the Jurassic World sign is on the side of the cake.
This wonderful cake was made by Sweet Creations by Ania
Dinosaur
This dinosaur is crashing through the rocks on the top of this amazing cake.
Jurassic World Cake featuring logo
The side of the cake features the Jurassic World logo.
I like the way there are rocks all around the cake to match the rocks on top.
In progress picture
Here's a look at the cake before the background of the logo was painted blue.