They say a picture is worth a thousand words, so I'm not going to say much during this post because nothing I say will do justice to this incomparable Iron Man Cake. This masterpiece was made by Lulú Lucero. If you haven't visited Lulú's Instragram, you really should, she has an amazing gift at making life like people.
This is based on Avengers: Endgame with Tony Stark wearing the Infinity Stones and a battle damaged Iron Man armor.
Lulú's Tony Stark is perfect!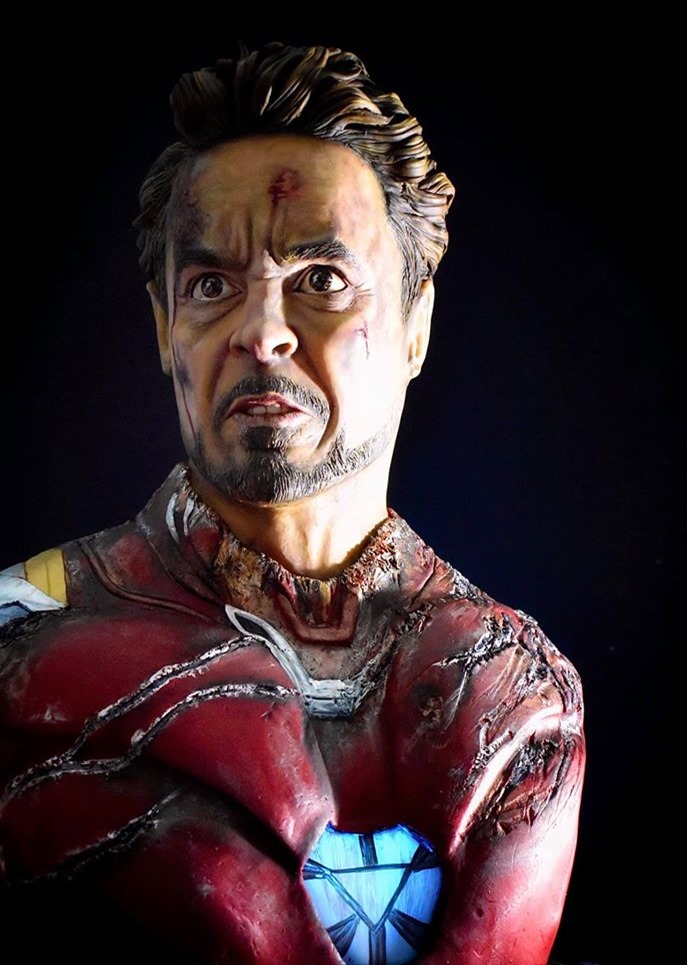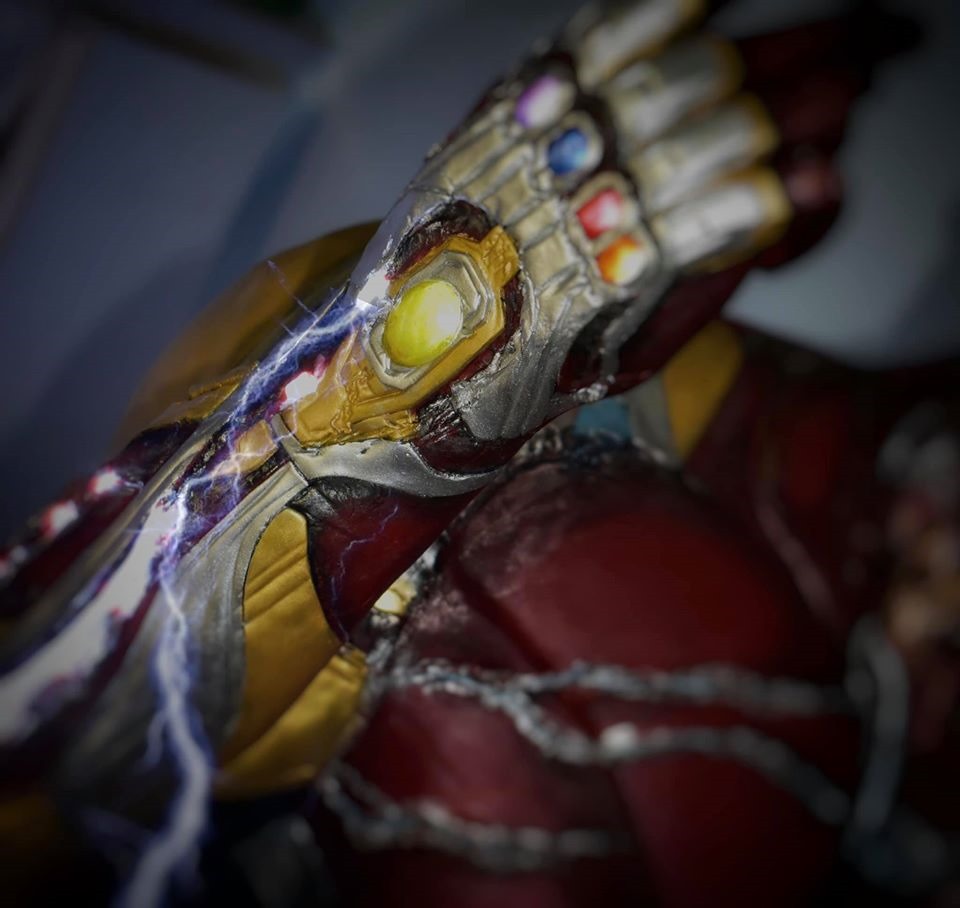 Talk about detail. There is even energy crackling from the Infinity Stones.
This is a great photograph of the lights built into this astonishing cake.
Take a look at these marvelous Iron Man Cakes & Cookies