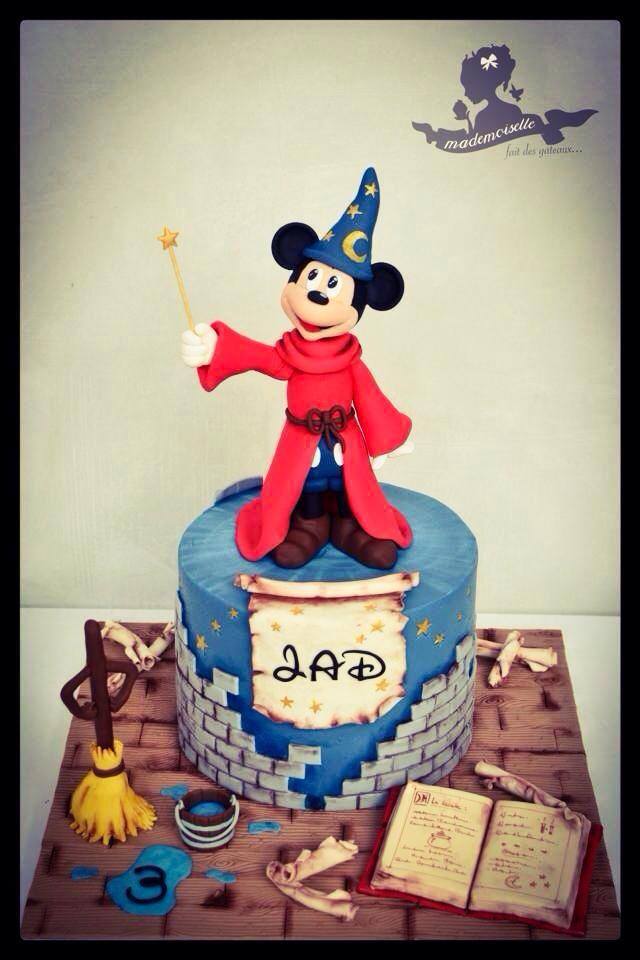 I'm a fan of Disney's classic animated film – Fantasia. I use to have the sound track on CD and played it all the time. One of the things I try to do whenever I take a trip to Walt Disney World is see the show Fantasmic. If you've never see it, I highly recommend it. Sorcerer Mickey Mouse appears in this wonderful show as well.
So, when I saw this splendid Sorcerer Mickey Mouse 3rd Birthday Cake, made by Joane Chopard alias Mademoiselle fait des gateaux, I had to share it. I interviewed Joane earlier this year. Click here to read that interview.
The cake board looks like a wooden floor. Standing on the wood floor is one of the magical mops with a bucket of water beside it. There is spilt water on the wooden floor. In the largest puddle, there is the number 3 to represent the birthday age.
A book of magic spells is open on the wooden floor.
The cake is a single tier that is blue, the same color as the spilt water, and covered with grey bricks. The birthday name is on an open parchment scroll.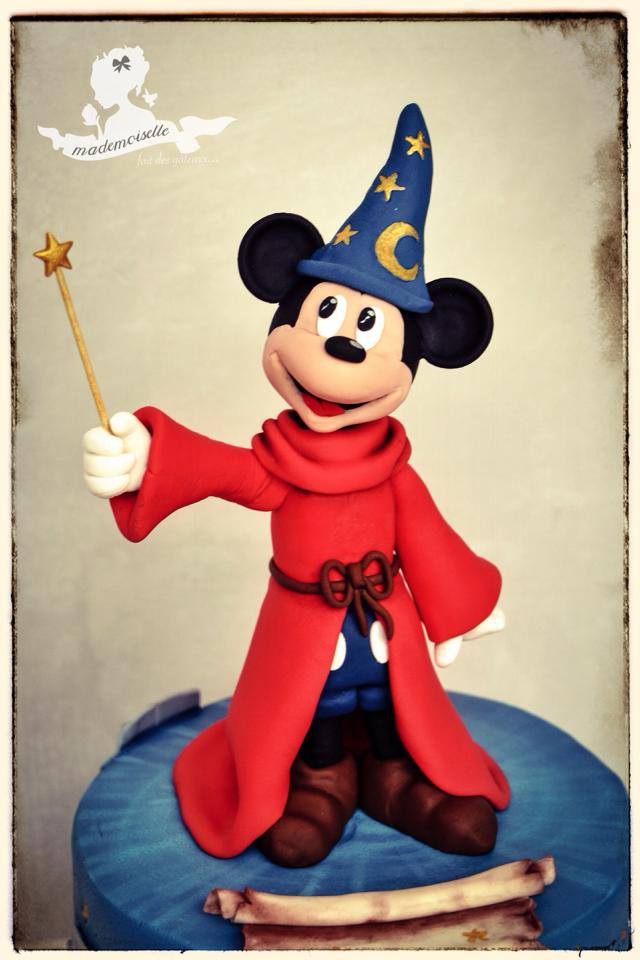 This Mickey Mouse cake topper is amazing. He is dressed in a red robe and a blue hat with yellow stars and moon. He is holding a magic wand in his hand.
More magical Mickey Mouse Treats can be found here.