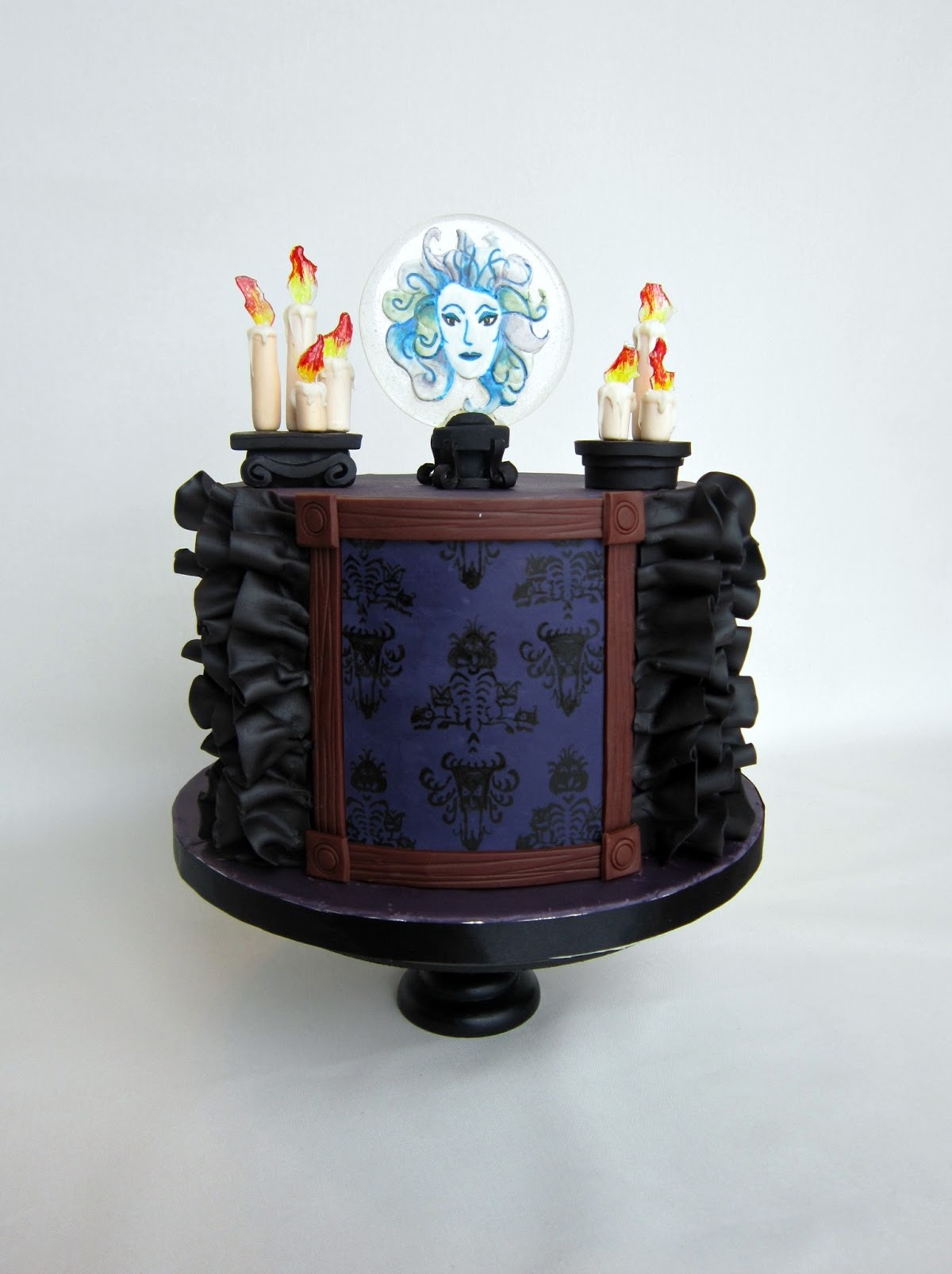 This marvelous Haunted Mansion Cake was made by Delectable Cakes. The front of the cake is the wallpaper from the mansion with black curtains on the side. The cake is topped with Madame Leota's crystal ball and two sets of candles.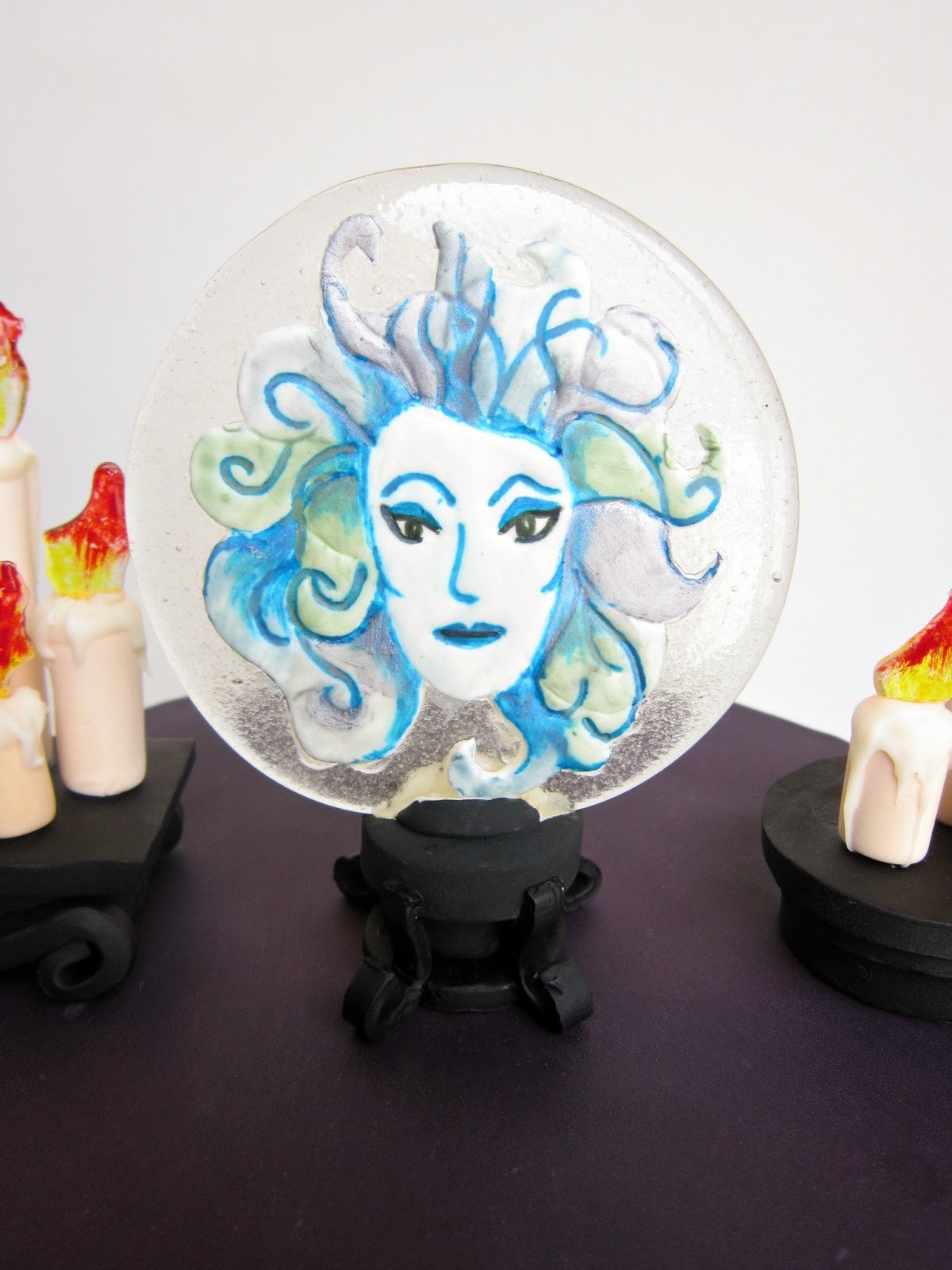 Madame Leota's face is in the crystal ball.
I really like the ornate stands for the candles and crystal ball.
Unfortunately Tyann doesn't have a video of it, but the candles actually lit up. How cool is that?
Madame Leota was made with gum paste then painted with edible markers, luster dust and cocoa butter.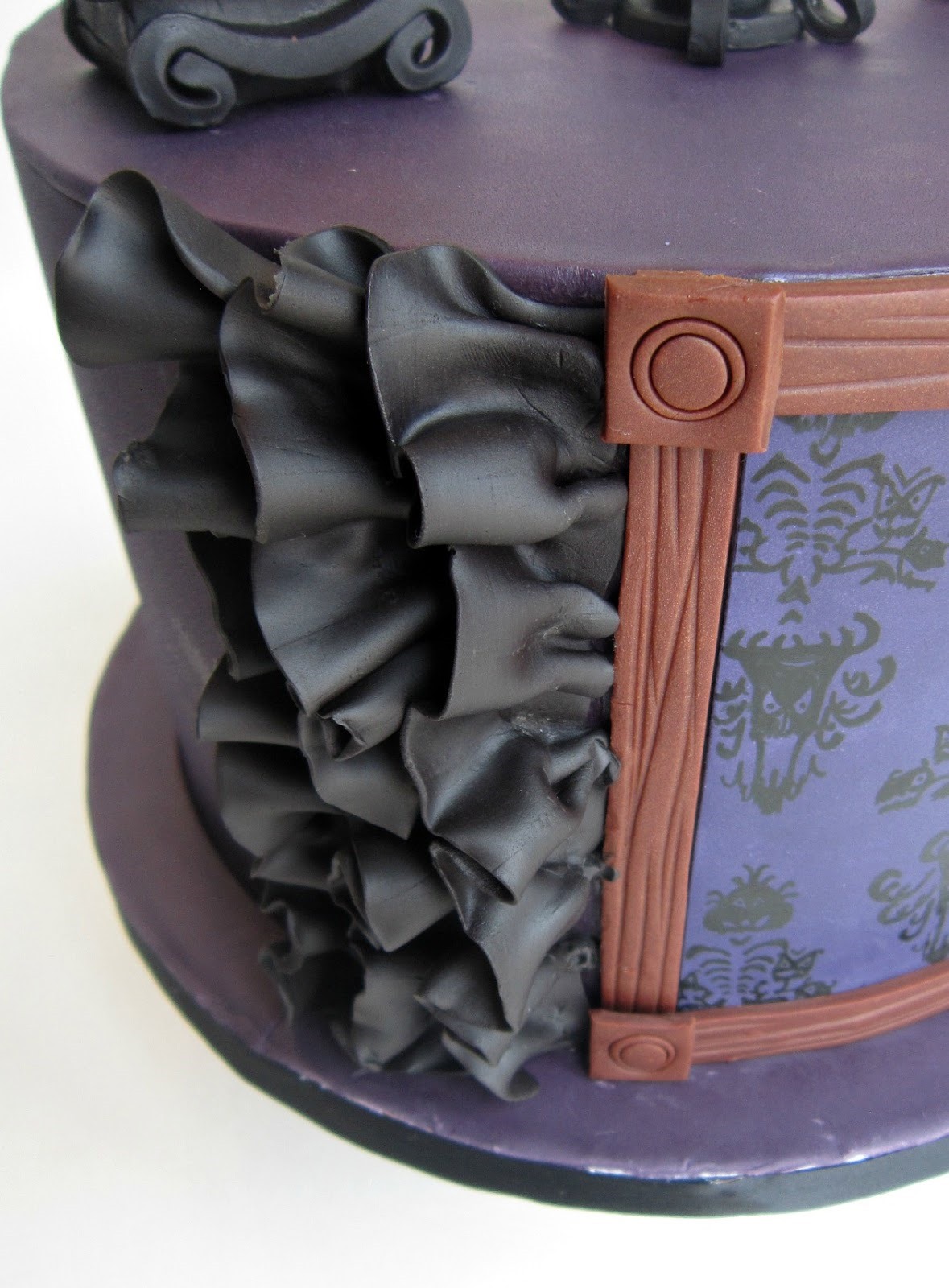 Having a wooden frame around the wallpaper is a neat touch. I also really like the black curtains around the sides of the frame.
Tyann drew the wallpaper by hand with an edible marker. That had to be a ton of work, but it turned out wonderfully.
Looking for more spooky treats? Check out these Haunted Mansion Cakes and Cookies.