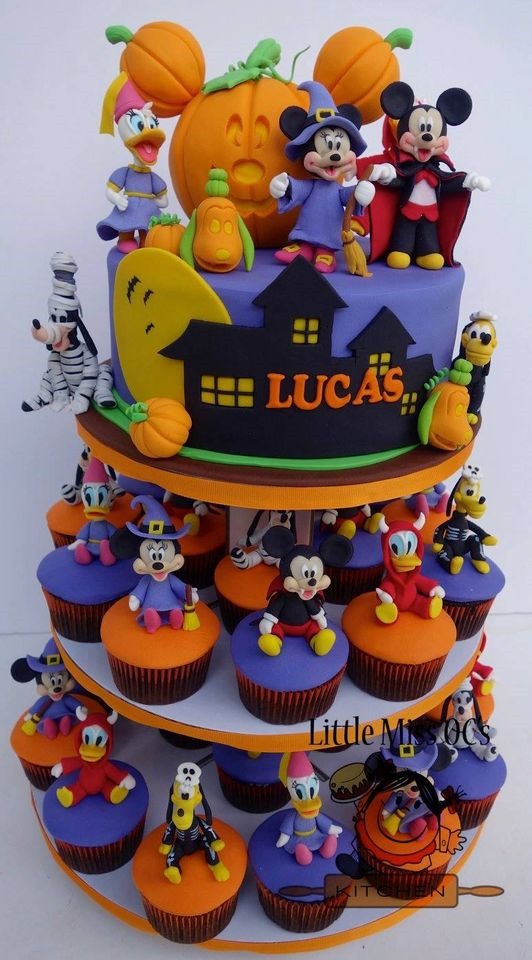 Happy Halloween!
This marvelous Disney Halloween Cupcake Tower was made by OC's Kitchen. When I saw this, I knew that I wanted to share this on Halloween. This wonderful cupcake tower has Mickey, Minnie, Donald, Daisy, Goofy, and Pluto in costume. This must have taken hours to created because every single cupcake has a costumed figure on it. Plus, the tower is topped with a spectacular Halloween cake.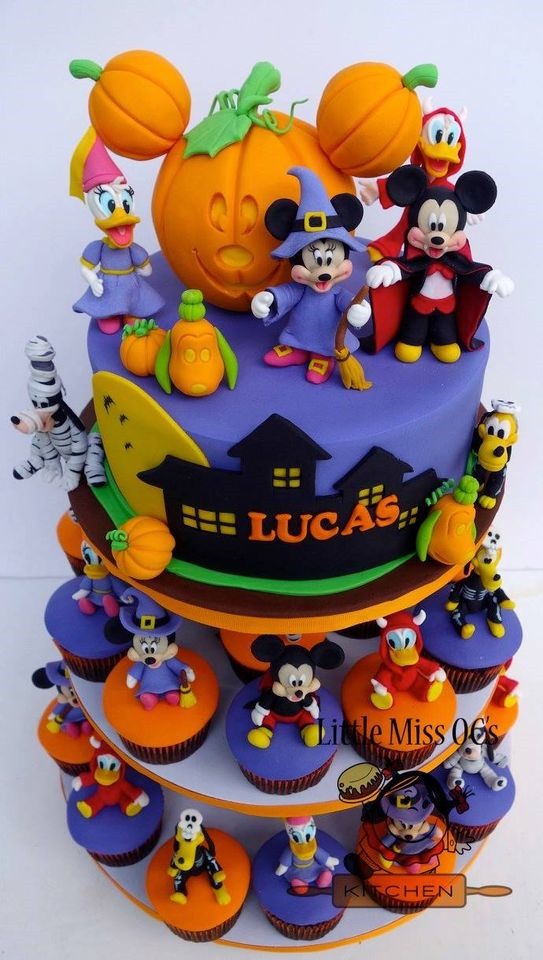 Here is a wonderful view of the cake which is atop the cupcake tower. I really like the giant Mickey Mouse pumpkin in the back and the little Goofy pumpkins. The little pumpkins even have Goofy's hat.
Donald is a devil. Pluto is a skeleton with a mask. Daisy is a princess. Goofy is a mummy. Minnie is a witch. Mickey is Dracula. Each character is too cute.
This cake is so much fun. It has a house with a full moon rising behind it. On the sides are Goofy, Pluto and two pumpkins. This wonderful cake is topped with more pumpkins, including a Giant Mickey Mouse pumpkin just like you'd see at Disneyland or Walt Disney World. Mickey, Minnie, Donald (who is behind Mickey) and Daisy are all on top of this cake. With all the characters in costume and the giant Mickey Mouse pumpkin, this cupcake tower reminds me of Mickey's Not So Scary Halloween Party at Walt Disney World.
Planning a spooktacular Disney Halloween party? These are guaranteed to make you howl!
Hope you have a wonderful Halloween!