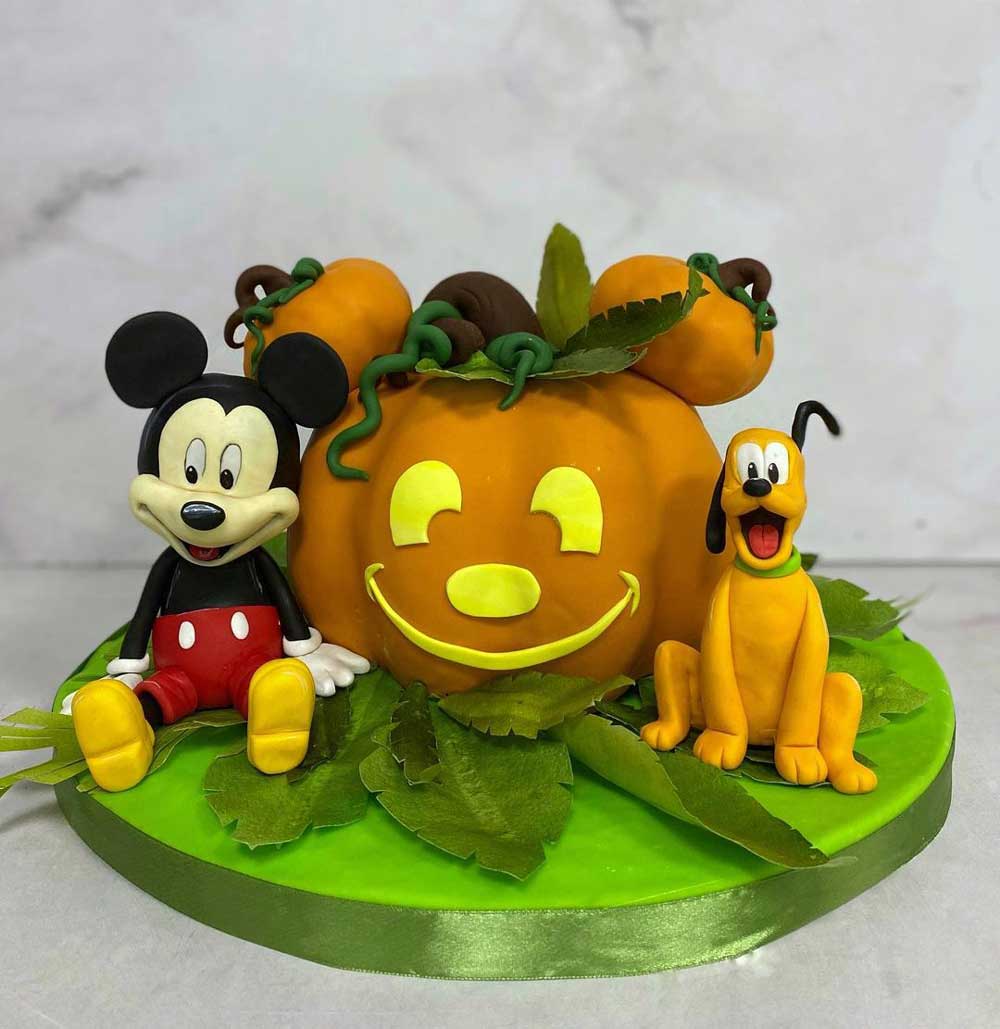 This Mickey and Pluto Halloween Cake features a Mickey shaped carved pumpkin with large fondant figures of Mickey Mouse and Pluto on each side.
This wonderful cake was made by Javelin Patisserie. The cake is a Mickey Carved pumpkin with smaller pumpkins for Mickey ears. A large fondant Mickey is on one side and a fondant Pluto is on the other side. Both Disney characters look terrific. Large green fondant leaves are below the pumpkin on the cake board.
Looking for more Disney Halloween treats?
This Count Mickey Mouse Cake has Mickey popping out of a pumpkin.
This amazing cupcake tower features Donald as a red devil, Mickey Mouse as Dracula, Minnie Mouse as a witch, Daisy Duck as a princess, Goofy as a mummy and Pluto as a skeleton.
Also, these Donald Duck Halloween costume cookies feature him in a red devil costume and a Jack-o-Lantern costume.