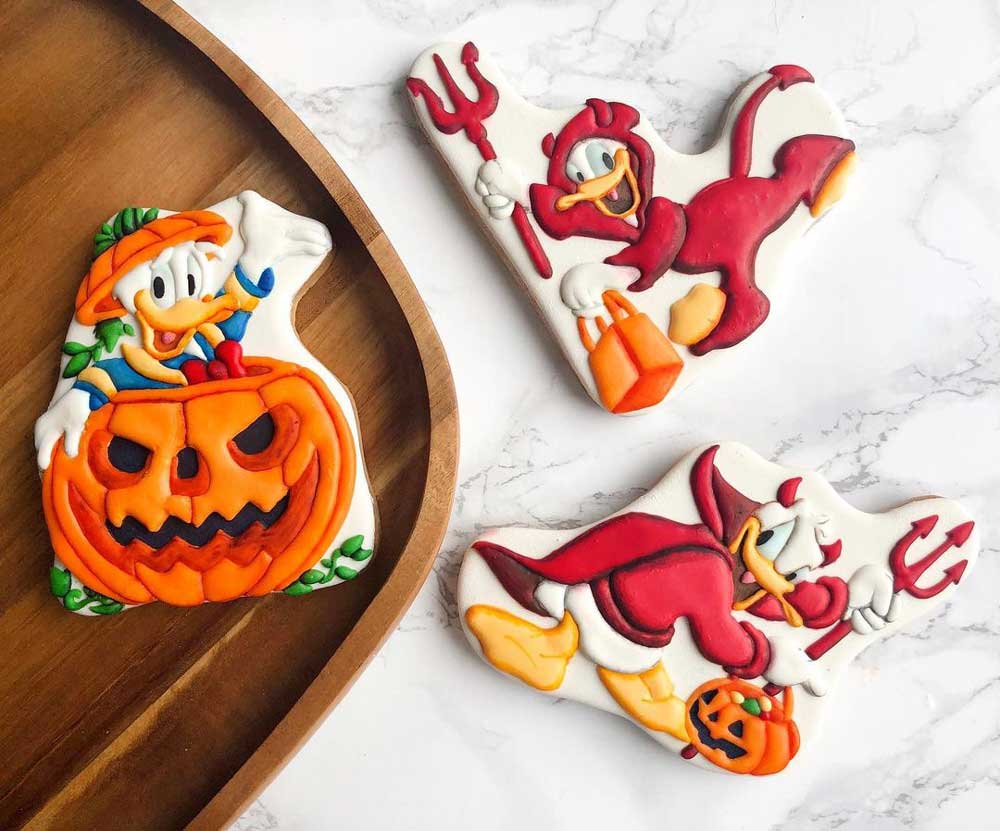 These wonderful Donald Duck Halloween Costume Cookies were made by Sofia Cookies. Donald is dressed as a pumpkin carving and a red devil.
I really like how Sofia has two very different red devil costumes for Donald. This costume is a bodysuit. It has a tail and a hood with horns. In one hand Donald is holding a pitchfork and in the other, he has an orange bag to put Halloween treats in.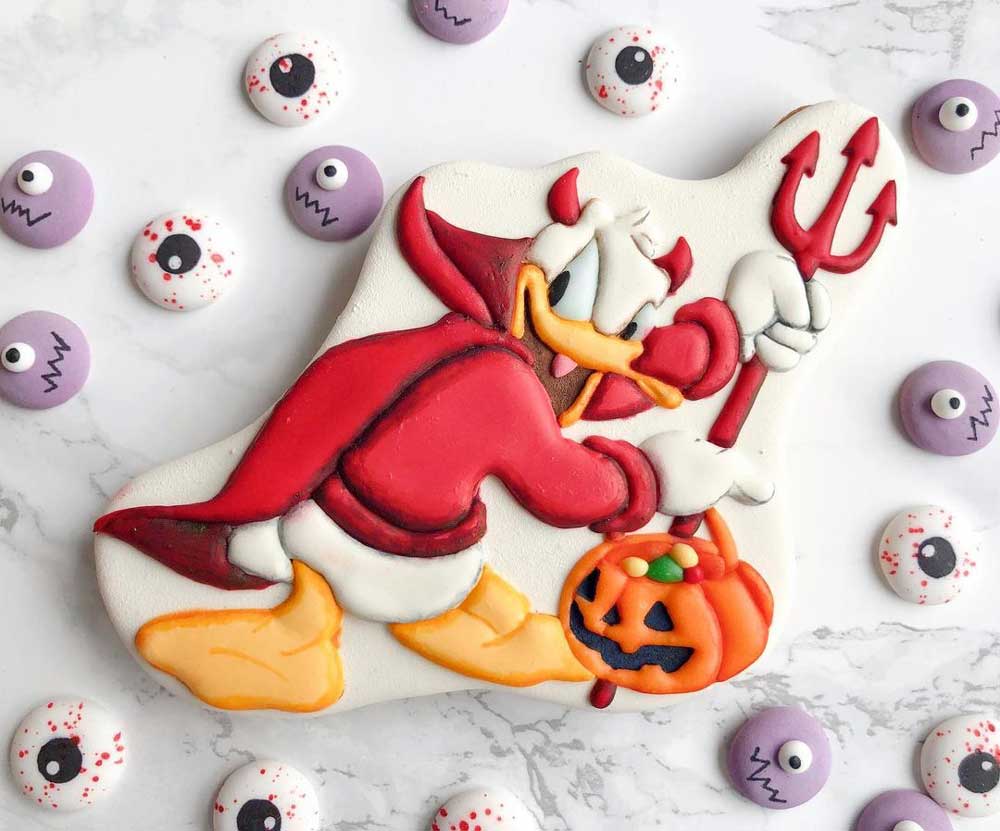 The 2nd costume is a red sweatshirt with a matching red cape. Donald is wearing red horns and holding a red pitchfork. In his other hand, he is holding a plastic candy bucket shaped like a pumpkin carving. Donald has already started trick or treating because the pumpkin is almost full of candy.
I really like how Sofia posed Donald. He shoulders are turned and he is looking over his shoulder at you. His eyes are all the way to one side and he has a mischievous facial expression.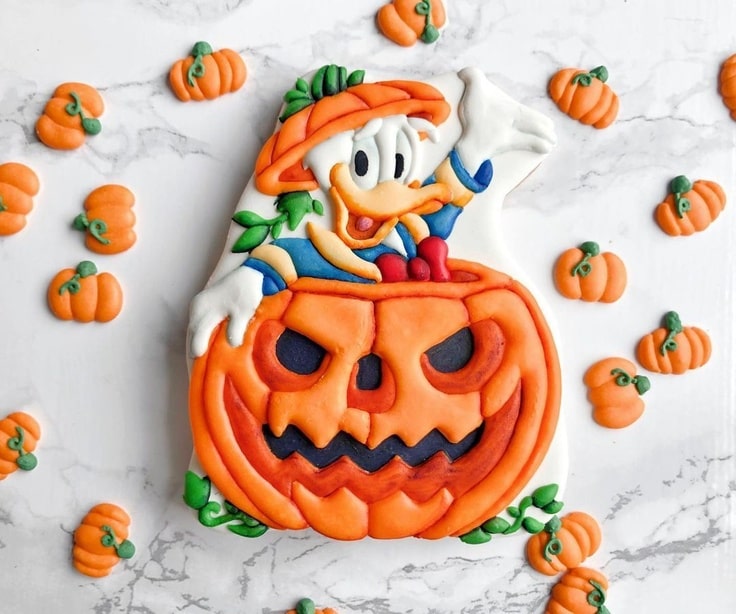 Here is a great pumpkin carving with two eyes, a nose and a toothy grin. Popping out of it is Donald Duck dressed in his usual sailor suit. He has the top of the pumpkin on his head.
Sofia did something really cool with the three close-up photographs. She added little sweets around each cookie. Here it is little pumpkins. For the two red devil cookies, she used eye balls, purple monster faces with one eye,  black witch hats with purple bands and black hearts. These little additions really make these photos pop.
These cookies are so much fun!
Looking for more Disney Halloween treats?
This amazing cupcake tower features Donald once again as red devil, Mickey Mouse as Dracula, Minnie Mouse as a witch, Daisy Duck as a princess, Goofy as a mummy and Pluto as a skeleton.
Instead of Donald, this Count Mickey Mouse Cake has Mickey popping out of a pumpkin. Why should Donald have all the fun?
These Mickey Mouse Ghost Cookies feature an adorable candy corn Mickey ghost.