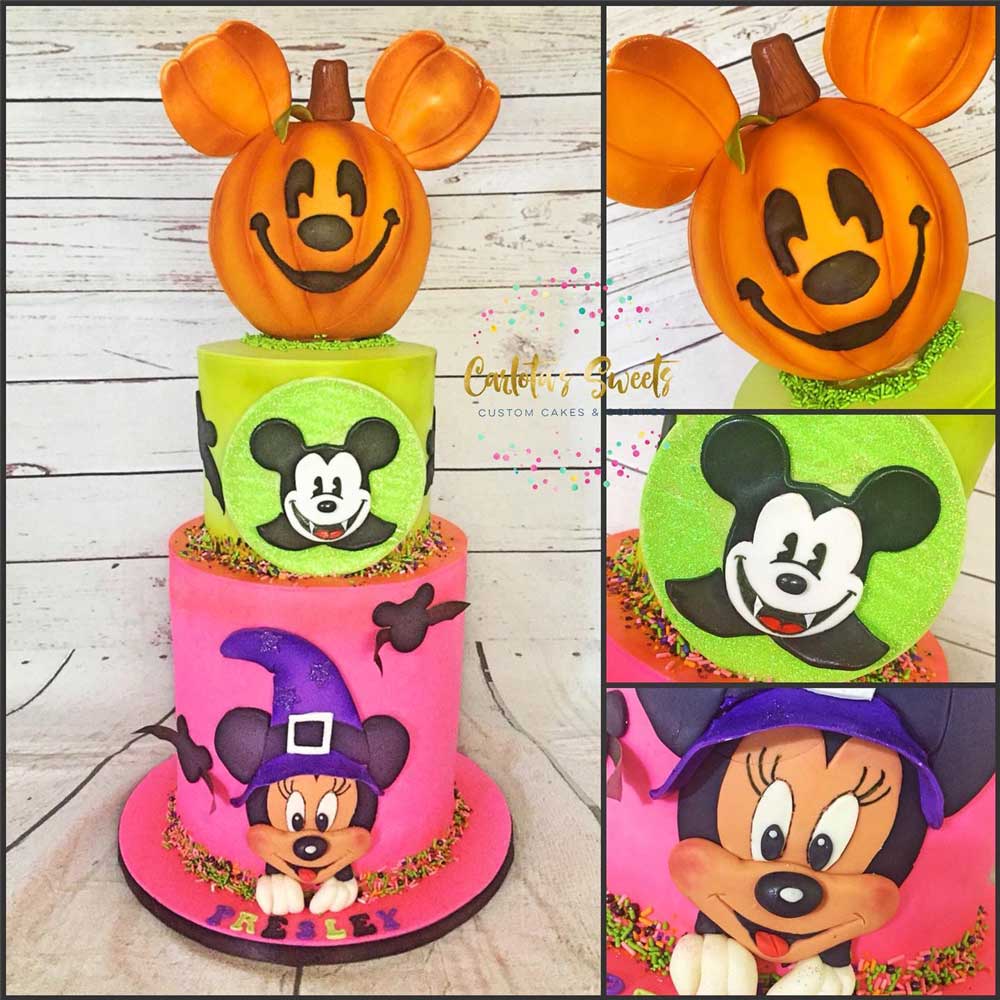 This wonderful Green & Pink Mickey & Minnie Halloween Cake was made by Carlotas Sweets. This is a 2nd birthday cake.
This is a three tier cake. The bottom tier is pink and features Minnie Mouse dressed as a witch. Her witch hat is purple with Minnie ears. There are two Mickey Mouse bats flying above her.
Why Mickey Mouse bats? Because the middle tier features Mickey Mouse as Dracula. This tier is green and also has Mickey bats flying on it. In the center of is a circle with Count Mickey Mouse in it. He has fangs and a black cape.
The top tier of the cake is carved to look like a pumpkin carving shaped like Mickey Mouse's head. Carlota did an amazing job with this.
Since this terrific cake is topped with a Mickey pumpkin, I thought this would be the perfect time to spotlight some wonderful pumpkin carvings featuring Mickey and Minnie.
This great pumpkin carving has Mickey and Minnie popping out of a pumpkin and Minnie is dressed like witch.
This dizzy pumpkin carving has Mickey and Minnie riding in a teacup from Disneyland's Mad Tea Party ride.
These three great Mickey and Minnie Pumpkin carvings feature them getting ice cream and two amazing solo pumpkins of Mickey and Minnie.
Come back tomorrow, I'll be featuring the matching cookies that Carlota made to go with this wonderful cake.