These Paw Patrol Halloween Cookies feature cookies of Skye, Rubble, Everest, Marshal, and Chase. They are all wearing Halloween costumes.
These wonderful cookies were made by Pikeeripossu. There are also orange Jack-o-Lantern cookies and pink bat cookies and black bat cookies in this set.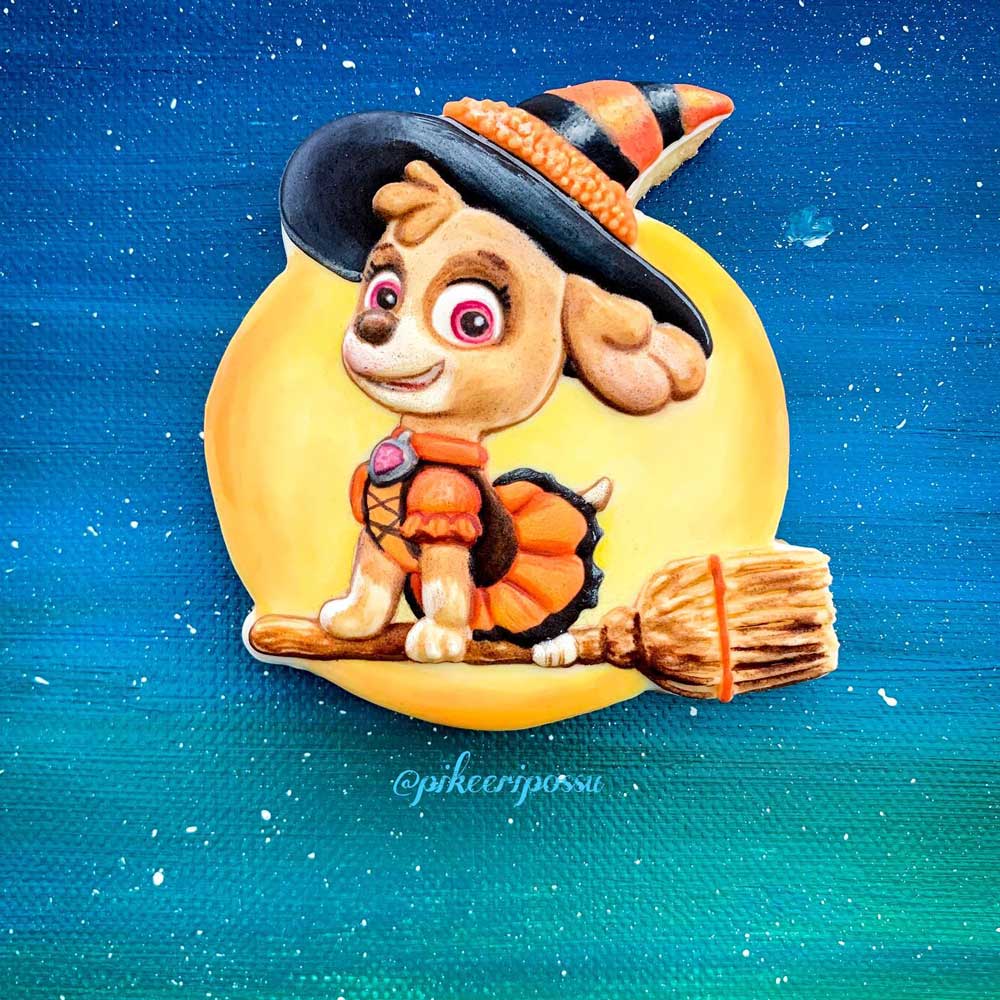 This Halloween Skye cookie show her dressed in a witch costume and riding a broom. A bright yellow moon is behind her. Flying is the perfect activity for Skye.
Also this Paw Patro Halloween Chase cookie features him dressed in a Dracula costume. In addition there is a black bat cookie and more orange Jack-0-Lantern cookies.
This Halloween Everest cookie shows her dressed in a wizard costume. The pink bat cookies above her are cute.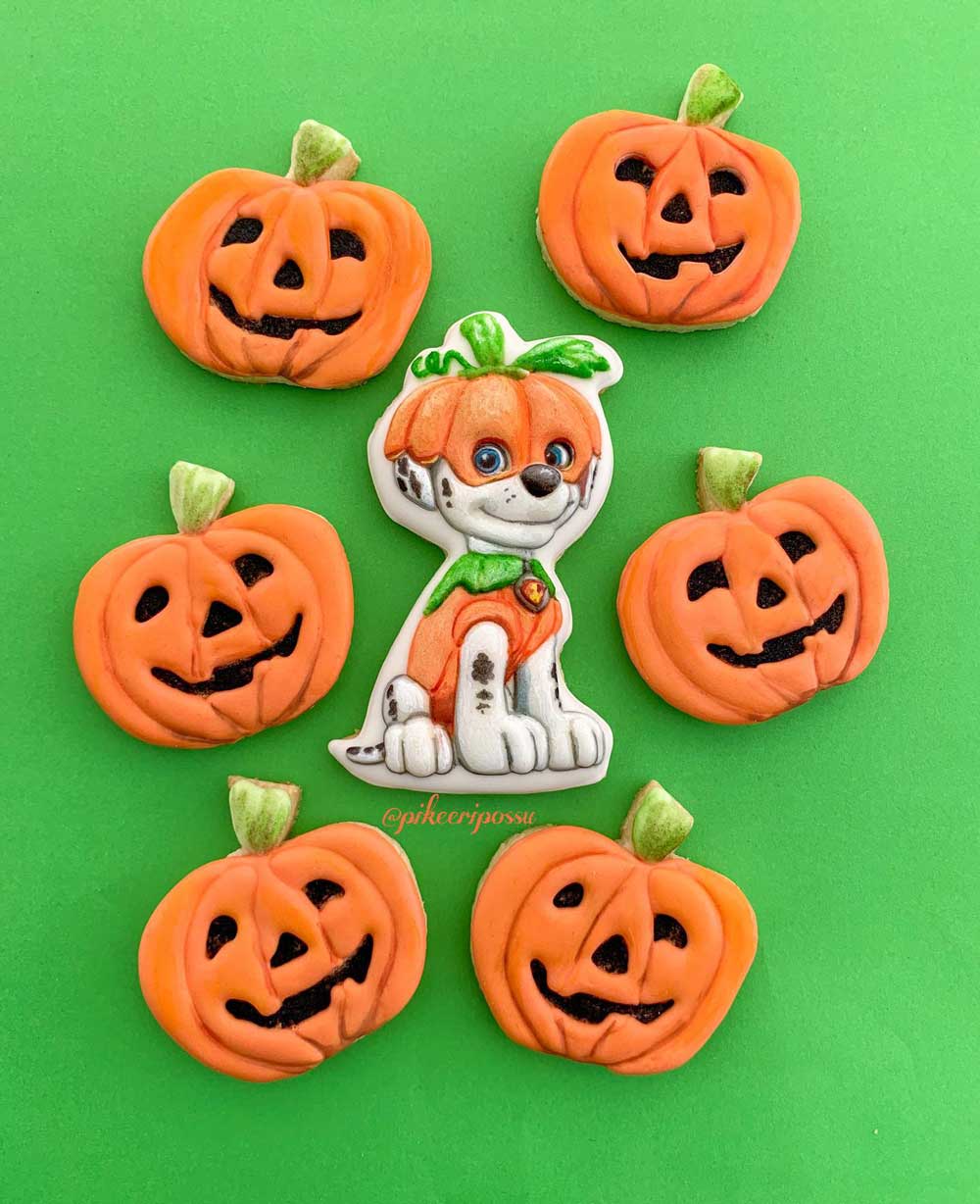 In addition this Paw Patrol Halloween Marshall cookie shows him dressed in a pumpkin costume.
Finally this Halloween Rubble cookie shows him dressed in a Frankenstein's Monster costume. This is the last cookie in this Paw Patrol Halloween cookie set.
Also take a look at these pop culture Halloween party ideas and these Paw Patrol cakes and cookies.