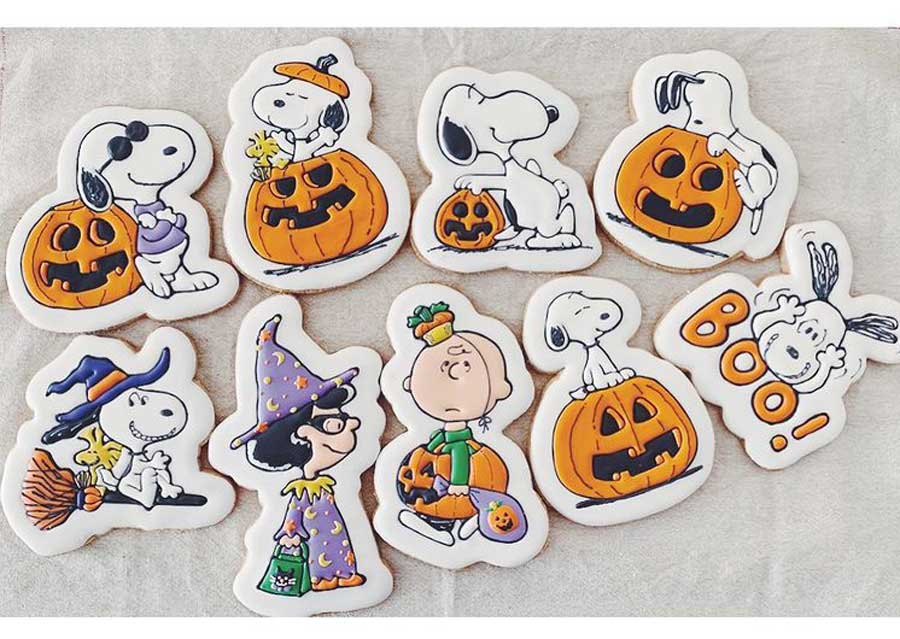 These white Charlie Brown halloween cookies feature Snoopy, Woodstock, Charlie Brown, and Lucy. Snoopy is with a Jack-o-lantern on many of the cookies. Lucy is dressed in her purple and yellow witch costume. Charlie Brown is dressed as a carved pumpkin on another cookie. Joe Cool is resting against a Jack-o-lantern and Snoopy and Woodstock are riding a broom.
These wonderful cookies were made by Good Night Cookie Anna .
All of the cookies are covered in white royal icing. The characters and pumpkins were created with royal icing and edible paints.
Here's more pictures of these terrific Peanuts Gang Halloween cookies.
For more terrific Halloween treats, check out Charlie Brown Halloween Cakes, Cookies, and Pumpkins.
To see Charlie Brown treats for every season, check out Snoopy and Charlie Brown.