These Charlie Brown Halloween Cookies include cookies of Snoopy and Jack-0-Lanterns, Lucy, Charlie Brown, and Snoopy and Woodstock.
These terrific cookies were made by Icing Cookie Anna.
Lucy van Pelt is dressed as a purple witch who is wearing a witche's hat and gown Halloween costume. Also, she has a green goodie bag with a black cat on the front.
In addition, Charlie Brown is dressed as a Jack-o-lantern. He has a purple bag with a pumpkin that matches his costume on the front.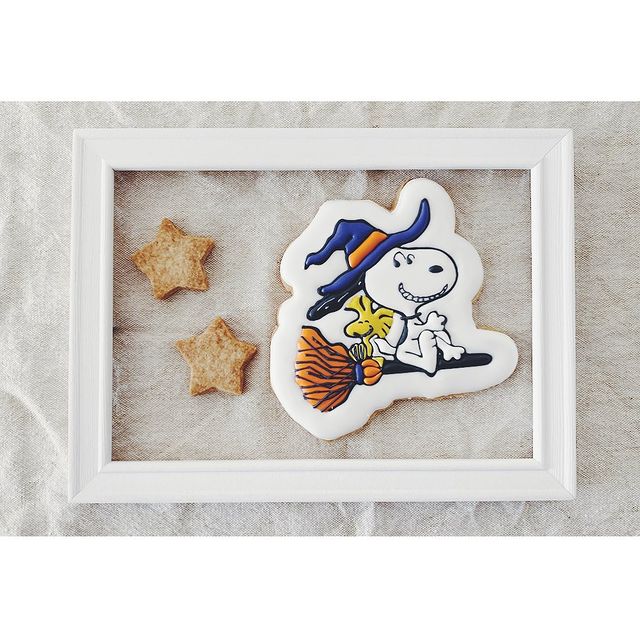 Snoopy and Woodstock are riding a broom and Snoopy is wearing a purple hat with an orange band.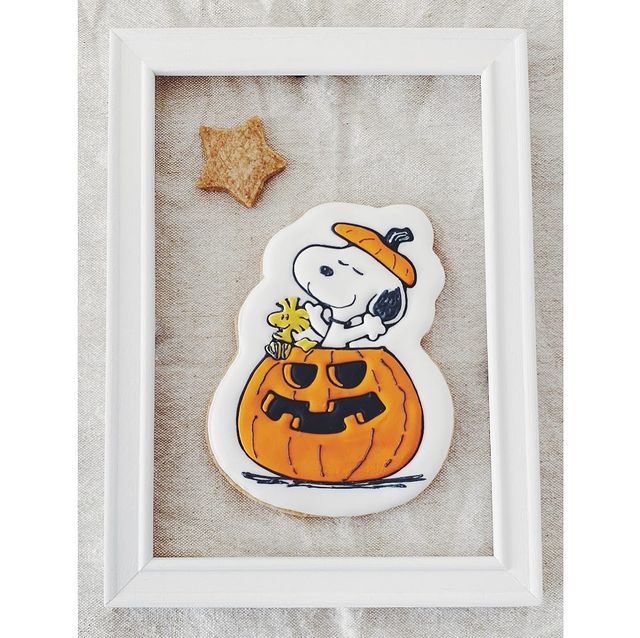 In addition, Snoopy and Woodstock are jumping out of a Jack-o-Lantern pumpkin on this cookie.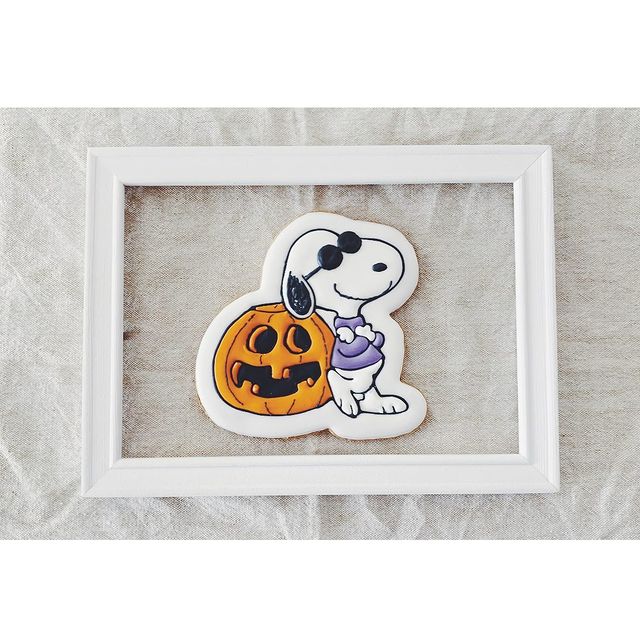 Moreover, Snoopy dressed as Joe Cool is leaning on a Jack-o-Lantern on this Charlie Brown cookie.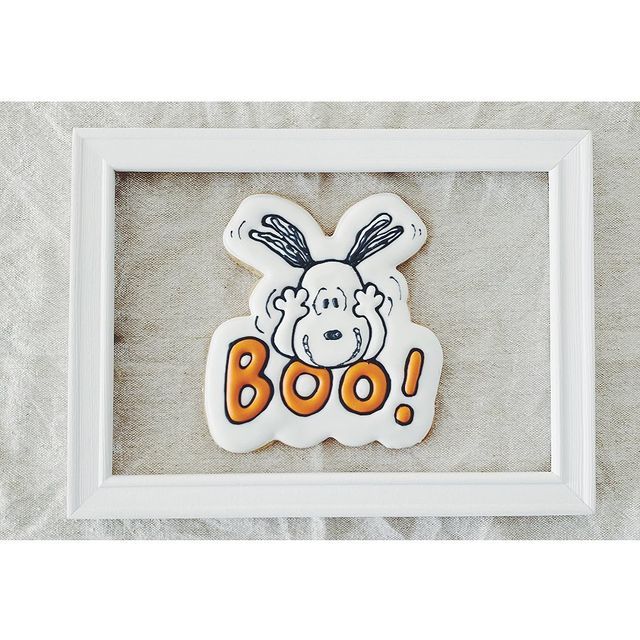 This Snoopy has him jumping out and shouting Boo.
Also, Snoopy is sitting on top of a pumpkin on this cookie.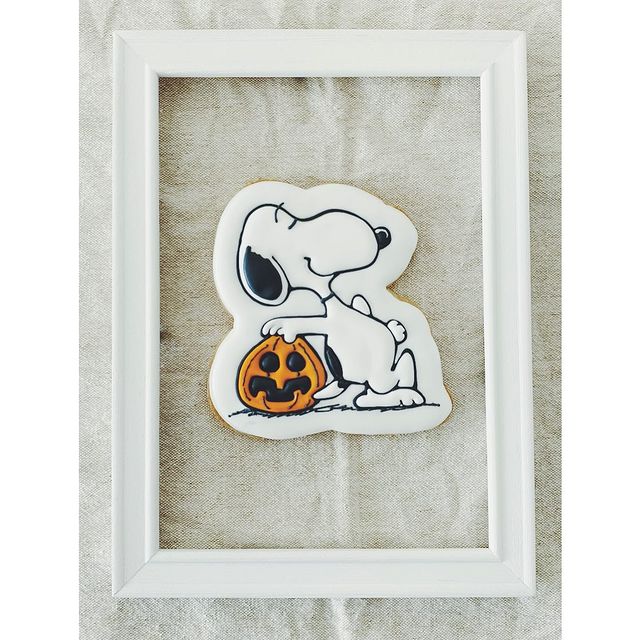 In addition, here's Snoopy on another cookie.
For more terrific treats, check out Charlie Brown Halloween Cakes, Cookies, and Pumpkins and
these Snoopy Jack-o-Lantern cookies
and these Charlie Brown Halloween cookies with Lucy and Snoopy bobbing for apples.