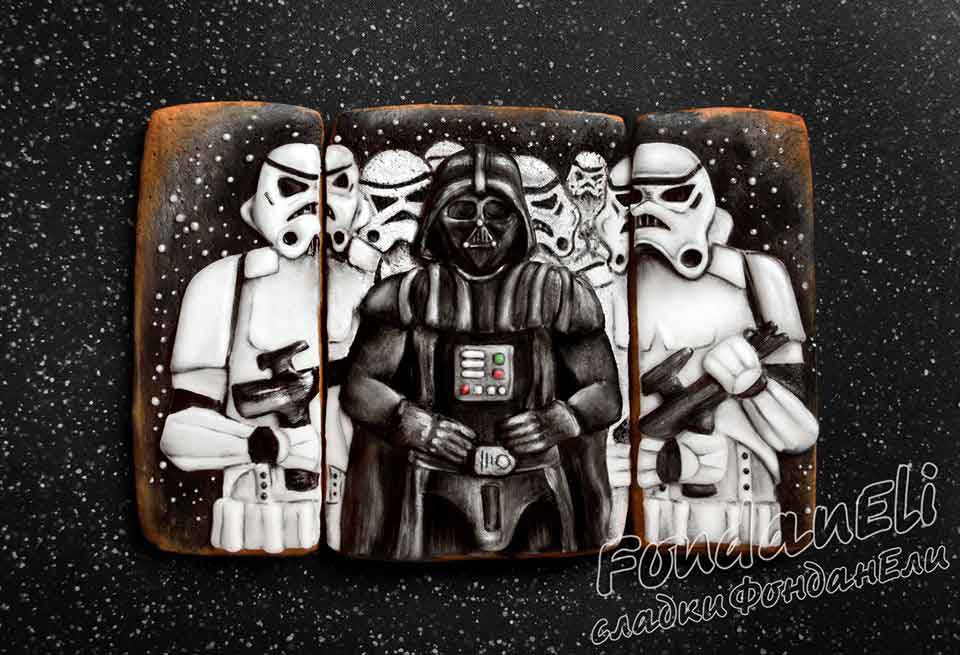 darth Vader marches with Stormtroopers
I like this 3 cookie set where Darth Vader is on the center cookie. He is surrounded by Stormtroopers that are painted onto the middle cookie and by Stormtroopers made using royal icing on the two side cookies. The royal icing base gives dimension to them.
This wonderful cookies were made by FondanEli.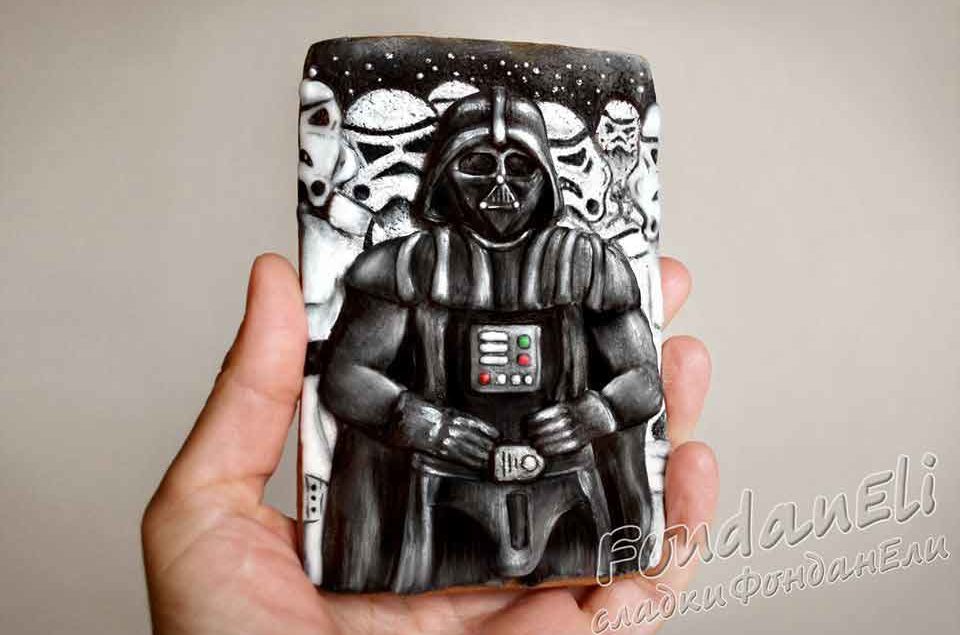 Darth Vader Cookie
Notice how Darth Vader is shaded with grey to add dimension to the cookie.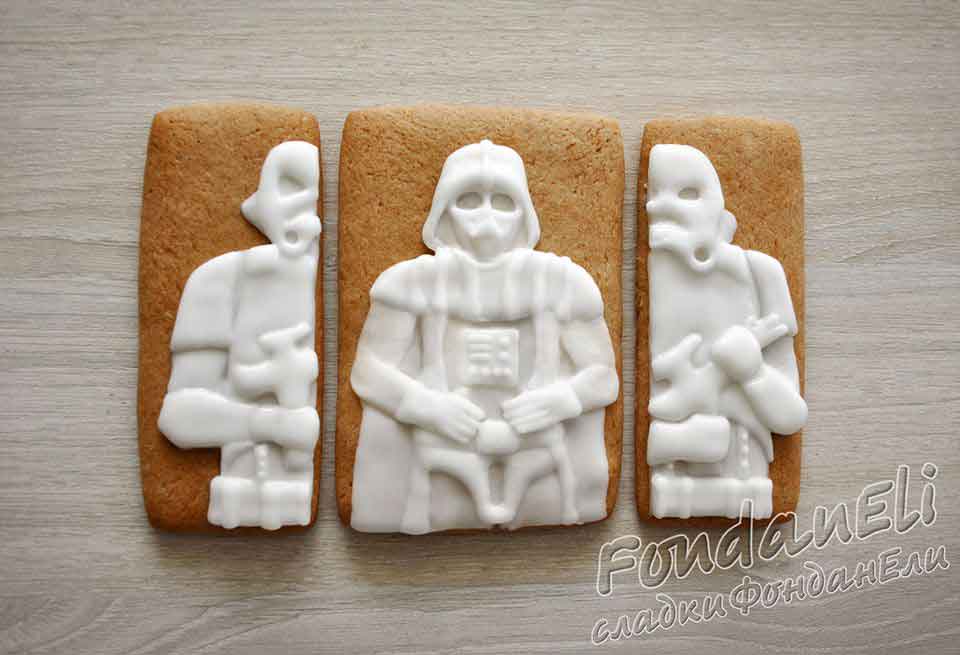 Here's an in-progress shot with the characters in royal icing.
Also, take a look at these amazing Darth Vader Cakes and Cookies.