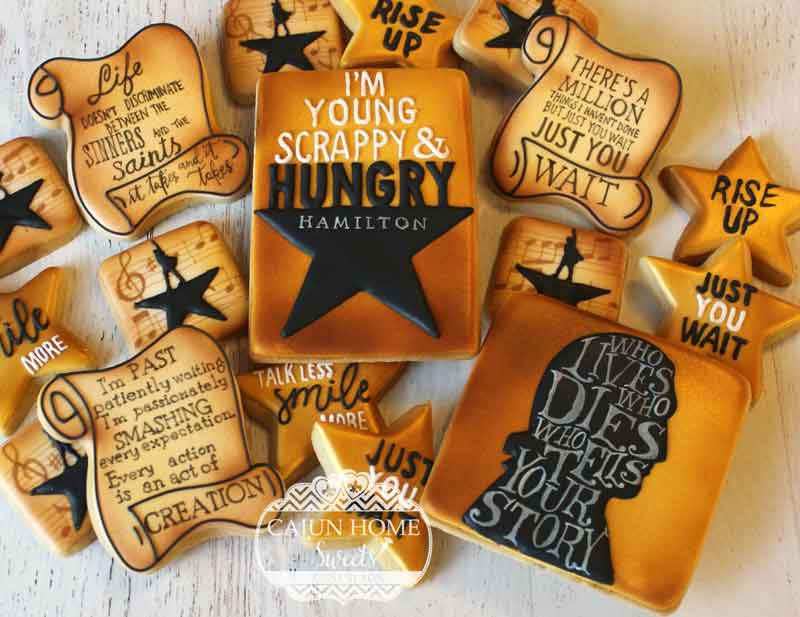 I really enjoyed watching the Broadway musical Hamilton when it was released on Disney Plus.
These cookies are nice because they are all in a tan brown of old style paper. They have some of the key quotes from the musical done in a nice stylized format.
Some of the cookies look like a parchment scroll and others look like a silhouette with words on top.
Others have a musical score in the background with the Hamilton logo on top.
The main cookie has a quote by Hamilton and the Hamilton logo.
The logos stand out against the parchment colored cookies.
These wonderful cookies were made by Cajun Home Sweets.
Also check out these other Hamilton sweets.