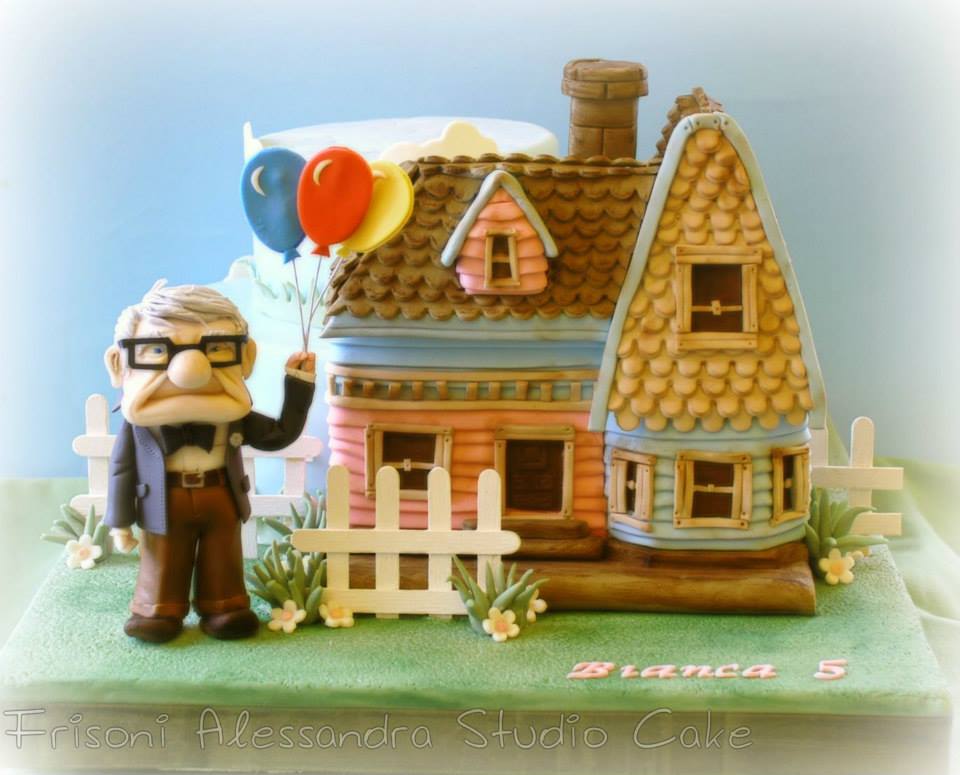 Disney Up Cake
Carl Fredricksen's house is a cake.
This wonderful cake was made by Alessandra Studio Cake.
The roof looks like it was made with a fondant scallop patterned borders lined up and put down one after the other.
The boards on the house look like they were made with consecutive pieces of fondant laid on top of each other.
The white fence in the front and back and the flowers makes the yard around the house look complete.
The cake board is green to represent grass.
Carl Fredricksen Fondant Figure
Carl is standing outside his house with balloons in his hand.
This fondant figure of him shows strands of his grey hair and wrinkles on his face. You can see his blue eyes through his glasses.
The balloons he is holding reminds me about when he uses them to allow his house to soar like a hot air balloon.
My daughter is a big fan of Up and loves adventure so I made her these Adventure Is Out There Cookies for her birthday.