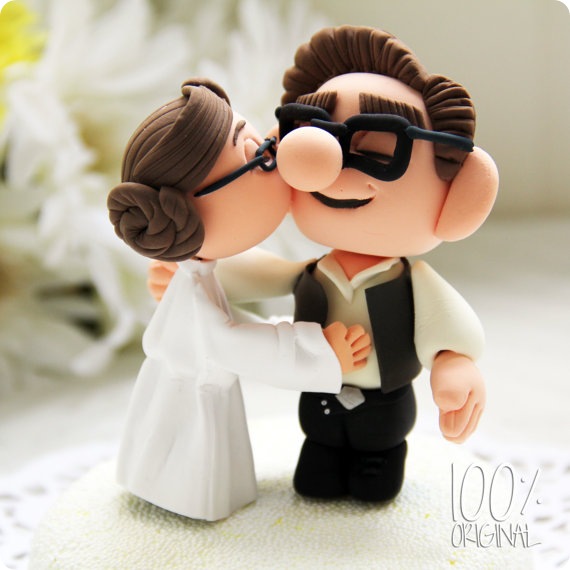 Hara Kang from Auckland, New Zealand makes adorable wedding cake toppers which can be ordered from her Etsy shop. One of her specialties is Wedding Cake Toppers featuring Carl and Ellie from Up. I featured a bunch of her lovely Up Wedding Cake Toppers in this post. Today, I'm spotlighting her adorable Up Mashup Wedding Cake Topper.
James Hance is best known for his adorable Winnie the Pooh / Star Wars mashups. But, he also does wonderful Up and Star Wars mashups which feature Carl as Han Solo and Ellie as Leia. Here are three of his prints. These prints and many more are for sale on James' website.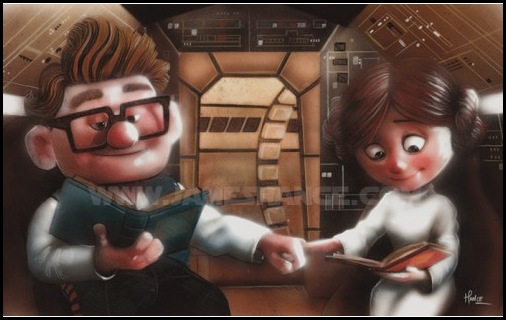 At a couple's request, Hara turned James Hance's versions of Carl Solo and Ellie Organa into a 3-D wedding cake topper. The end results are terrific.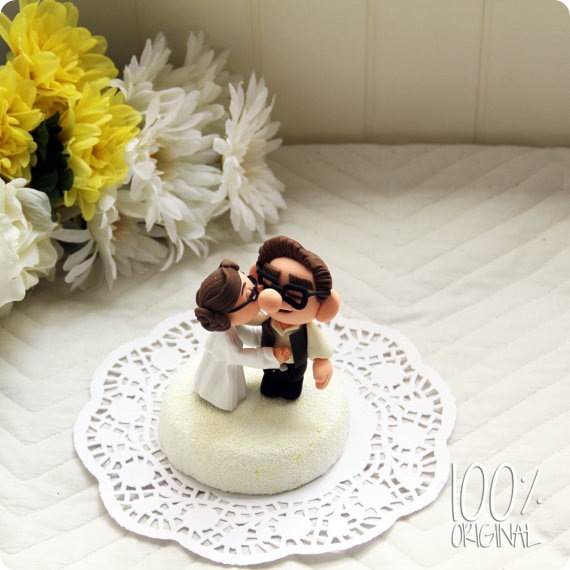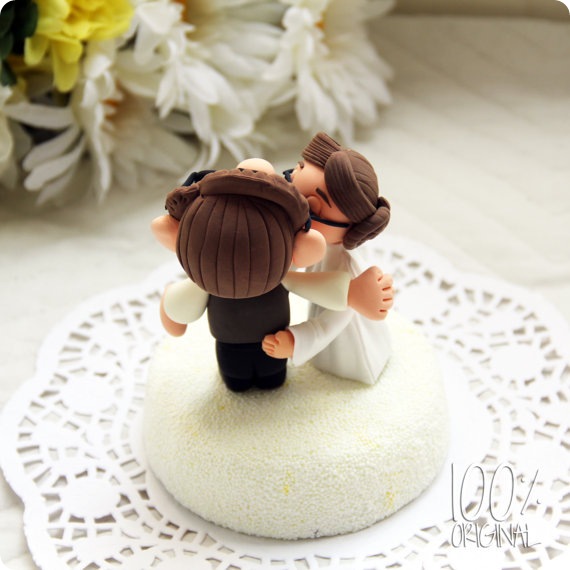 Looking for more Disney or Star Wars wedding cake topper ideas?