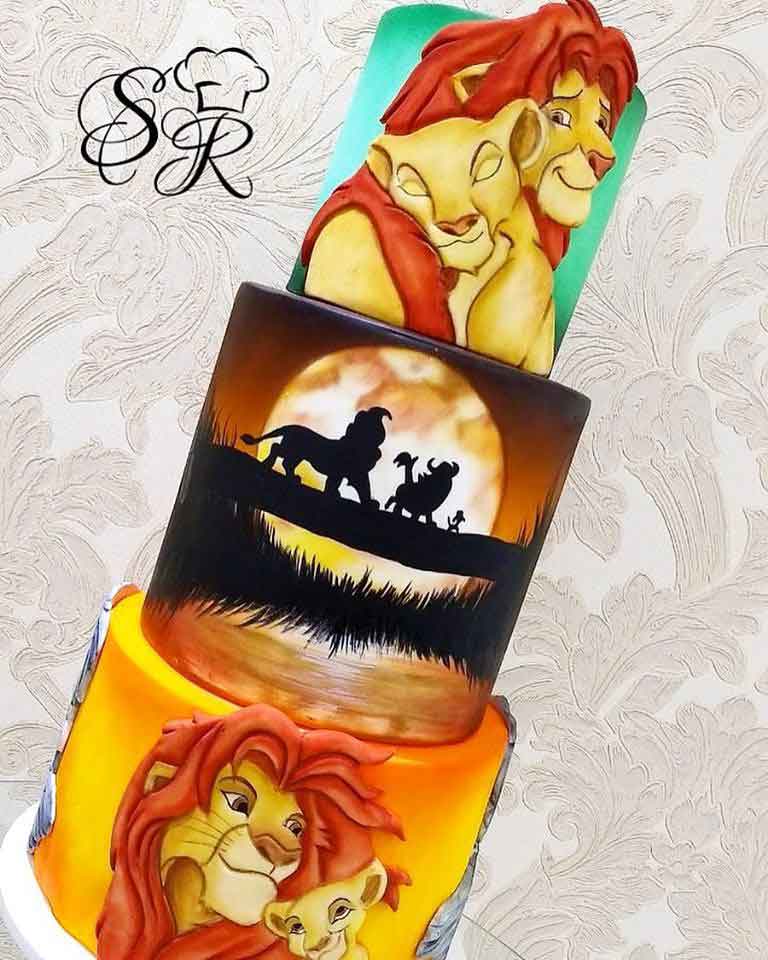 3 tiers Hand-Painted cake
This terrific Lion King cake is composed of 3 beautiful paintings with Simba, Mufasa, Nala, and Timon and Pumbaa.
This wonderful cake was made by Silvana Ribeiro Cake Designer.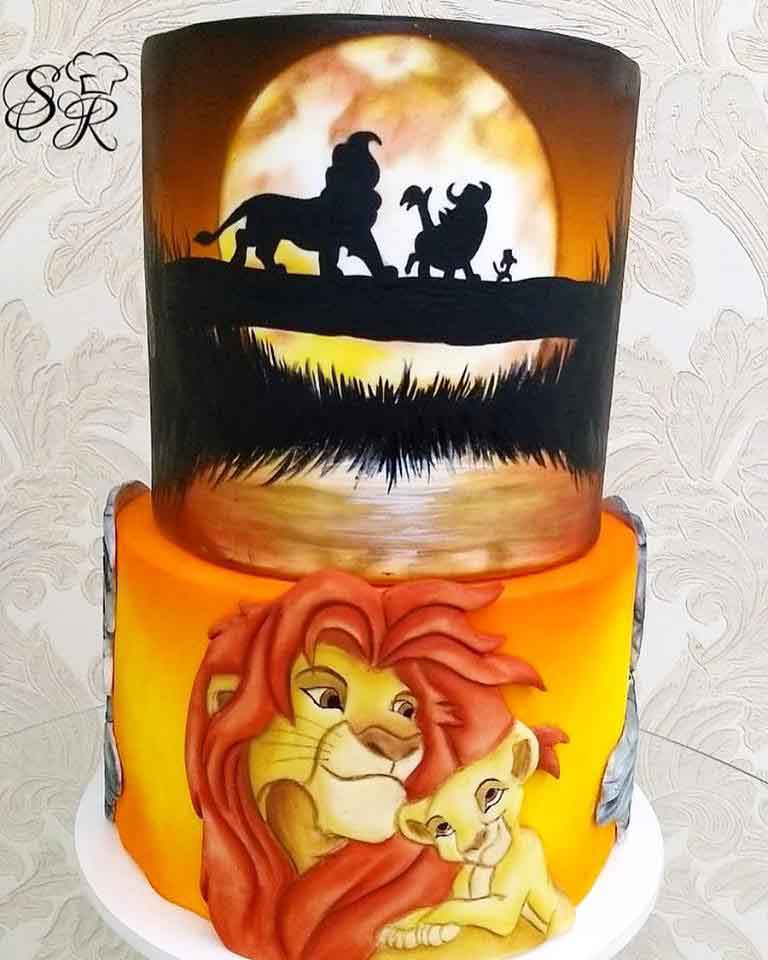 Sunset with Simba, timon, and Pumbaa
I like the sunset in the background of the middle tier. The silhouettes of Simba, Timon, and Pumbaa look terrific against the white orange of the moon. I like the way the characters are framed on top and bottom by the moon and its reflection in the water.
Mufasa and Simba
The bottom tier of the cake is a hand-painting of Mufasa and Simba as a lion cub. They were painted on a separate piece of fondant. The bottom cake tier is different shades of orange.
Also, check out these wonderful Lion King Cakes and Cookies.