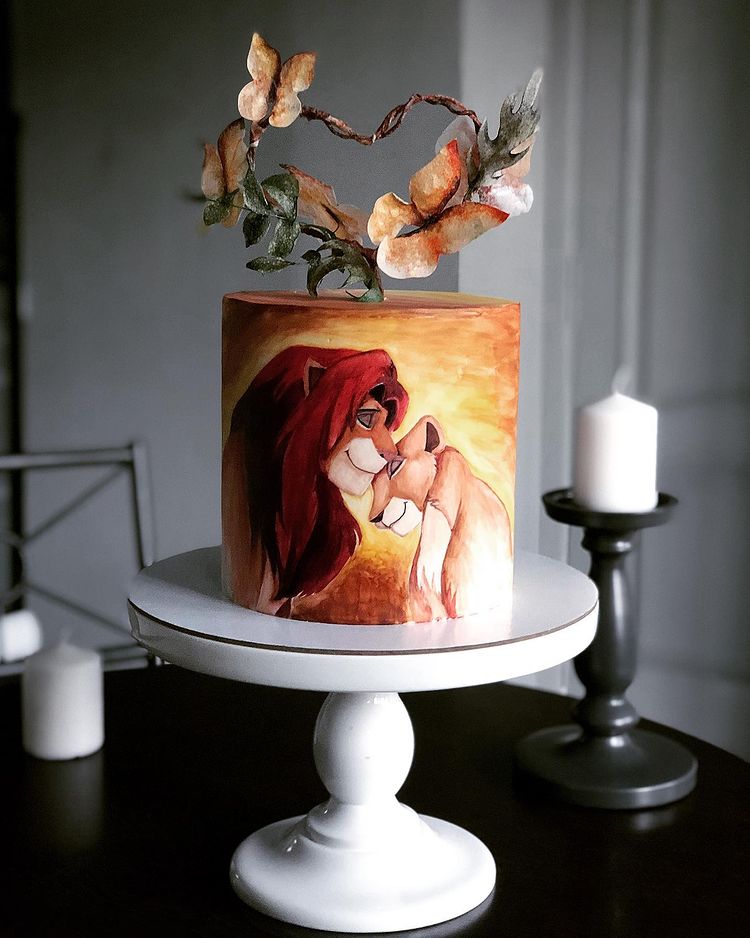 This is the 6th of 14 Valentine posts. This post focuses on another of Disney's awesome couples: Simba and Nala from The Lion King II.
This wonderful cake was made by Amirova Valeria.
This romantic Simba and Nala cake has a hand-painting of them. It looks like the cake was airbrushed yellow then brown. It reminds me of the color of the dirt at Pride Rock. The yellow shows all around the characters heads to focus your attention on them. A sculpture of yellow brown butterflies and dark green leaves is on the top of the cake. They match nicely with the cake background and with Simba's mane.
More Valentine's Day cakes and cookies:
Romantic Simba and Nala cookies