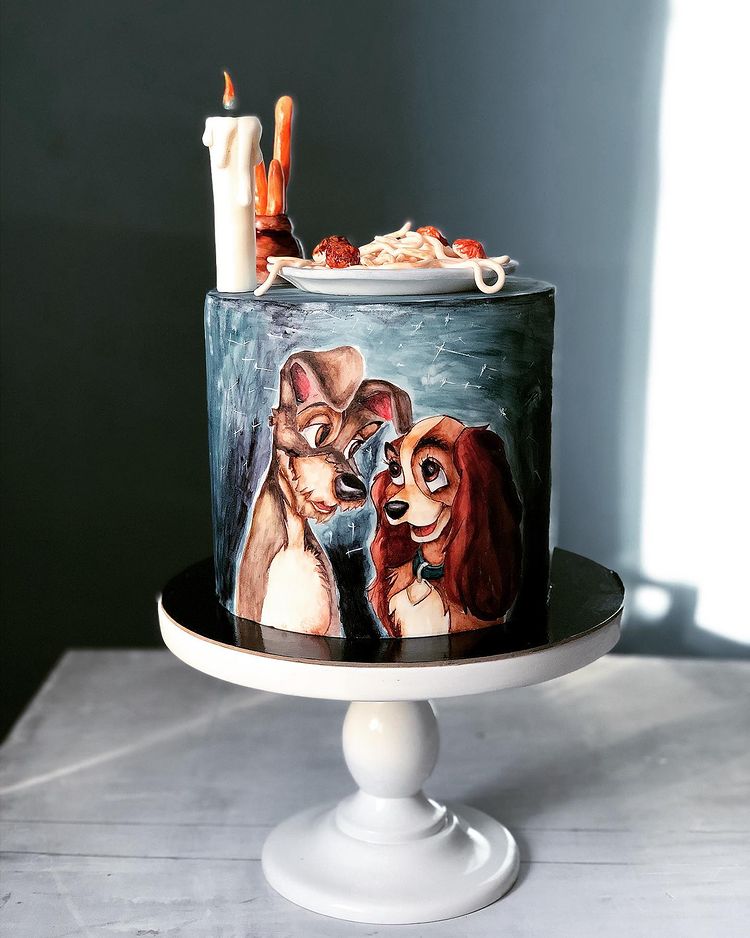 This is the 7th of 14 Valentine posts. This post focuses on another of Disney's awesome couples: The Tramp and Lady from Lady and the Tramp.
This wonderful cake was made by Amirova Valeria.
This hand-painted Lady & the Tramp cake has a navy blue background. Both dogs have been hand-painted onto the fondant covering the cake. The top of the cake has a plate of spaghetti, a candle, and breadsticks. These remind me of the romantic scene at Tony's Restaurant.
For more Lady and the Tramp Cakes and Cookies:
Cake with Fondant figures of Lady and the Tramp eating at Tony's
Romantic Lady and the Tramp Anniversary Cake
Sculpted cake of Lady & the Tramp