This marvelous Scrooge McDuck Cake with Huey, Dewey & Louie is a single tier cake decorated with cookies of the characters.
This wonderful cake was made by Iriska Sweets.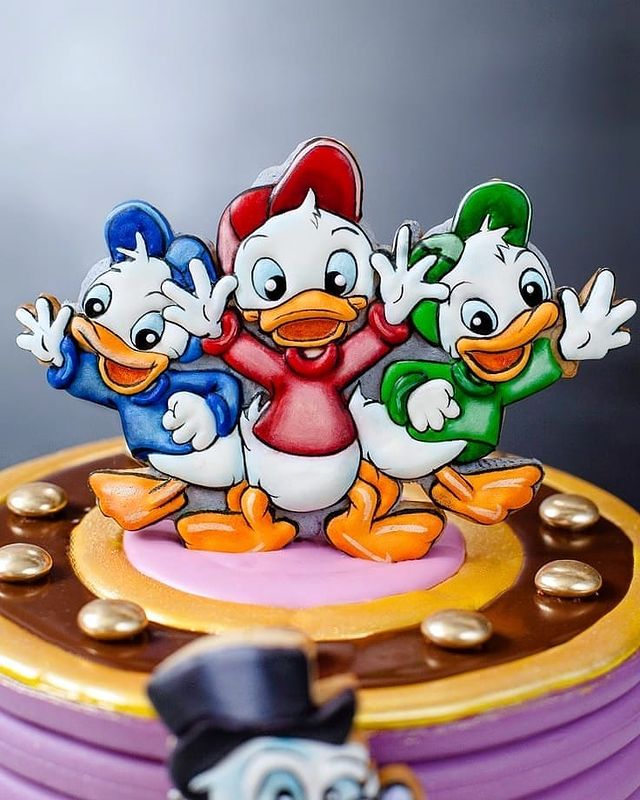 Huey, Dewey and Louie look like they were created using a large nicely decorated cookie that was placed on top of the cake. The part they are standing on may be a separate piece created using modeling chocolate.
It looks like the cake is buttercream with a combed pattern applied.
M&Ms were painted gold to represent gold coins.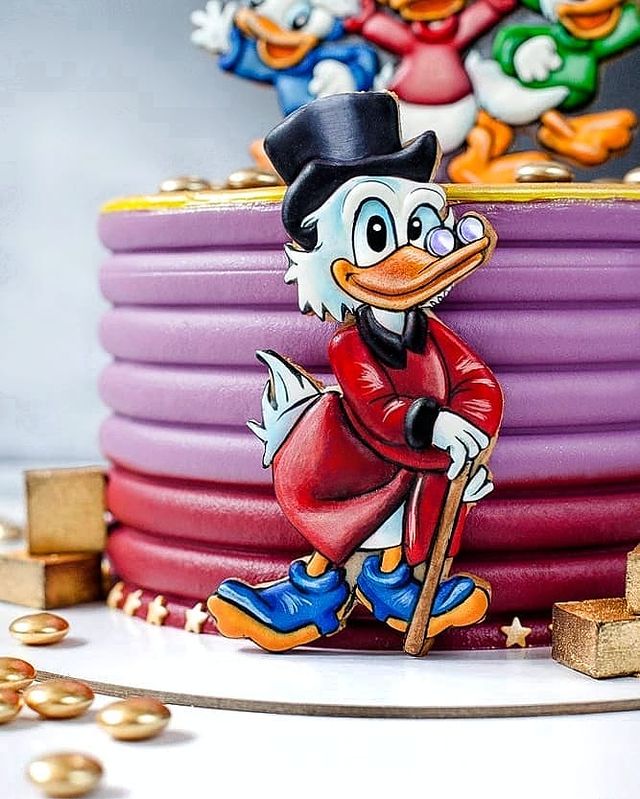 Scrooge looks like he is a really nicely decorated cookie that is positioned in front of the cake.
This is a terrific way to combine cookies to decorate a cake.
Planning a Disney Themed Party? Check out these wonderful Disney Cakes and Cookies.