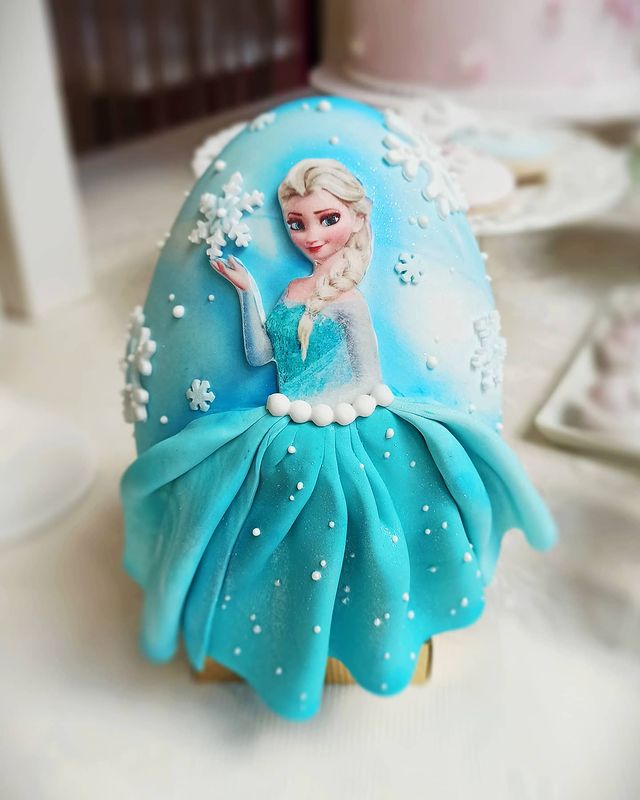 Queen Elsa Chocolate Easter Egg
This splendid Queen Elsa Chocolate Easter Egg features this Disney Frozen character surrounded by snowflakes.
This wonderful chocolate Easter egg was made by Sweet Art By Kat.
Firstly, the egg is blue with patches of white and matches the blue color of Queen Elsa's dress. Fondant was used to make the dress skirt. Small white dots represent ice crystals on the dress.
Secondly, white fondant snow flakes of various sizes are all around her. One large one looks like it is coming out of her hand.