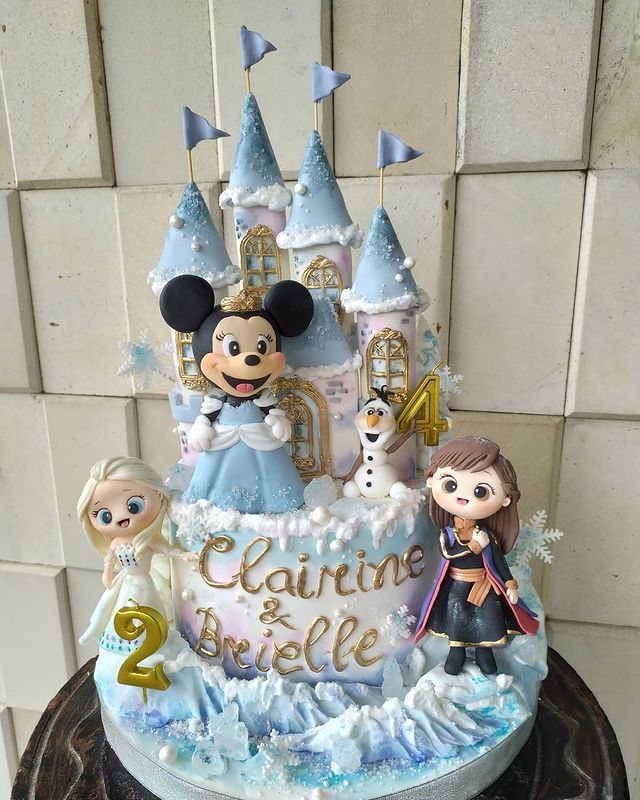 Minnie Mouse Meets Olaf, Elsa, and Anna
This Minnie Mouse, Olaf, Elsa, and Anna cake has a pretty blue, white, and gold castle in the background.
This wonderful Frozen cake was made by Moms Recipe Bali.
Moreover, a 2nd and a 4th birthday are being celebrated. Both birthday names are written in gold letters on the side of the cake.
In addition, Minnie Mouse is wearing a blue dress similar to Cinderella's dress. A gold crown is on her head. Her blue dress matches nicely with the Frozen theme of the cake.
Furthermore, gold windows on the castle match the birthday names and numbers, and the gold crown.
Also, Elsa is wearing a white dress with blue trim and Anna is wearing a black dress with a purple coat with a pink lining.
Furthermore, white and blue snow banks are on the cake board and blend nicely with the castle on this Disney Frozen cake.