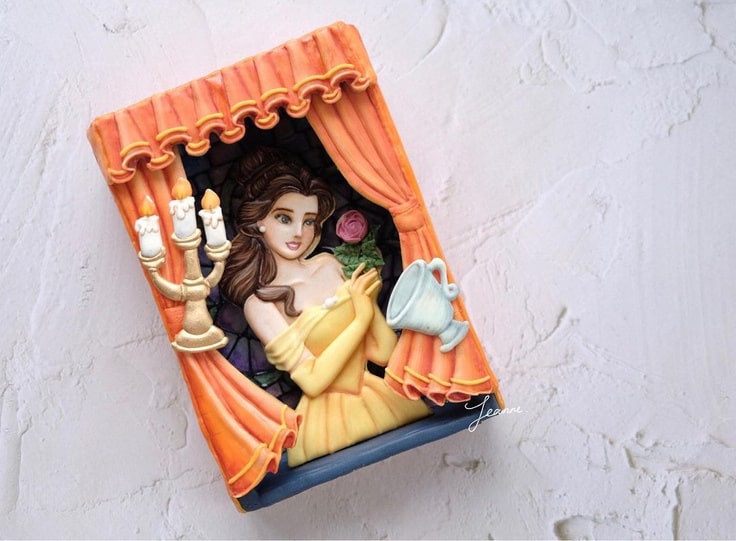 3-D Princess Belle Cookie
This gorgeous Belle Cookie box was made by Sugarart Jeanne. Everything you see is edible.
This amazing 3-D cookie features Princess Belle holding a rose. She is standing in front of a stained glass window. In front of Belle is an ornate orange curtain. In front of the curtain is a small tea cup and candelabra. The detail on this cookie is mindboggling.
Here is a close-up of Belle. The amount of depth is astonishing. Belle's nose sticks out from her face, her eyes are inset slightly, her hair rests on top of shoulders. Her hand which is holding the rose is in front of her body. absolutely amazing!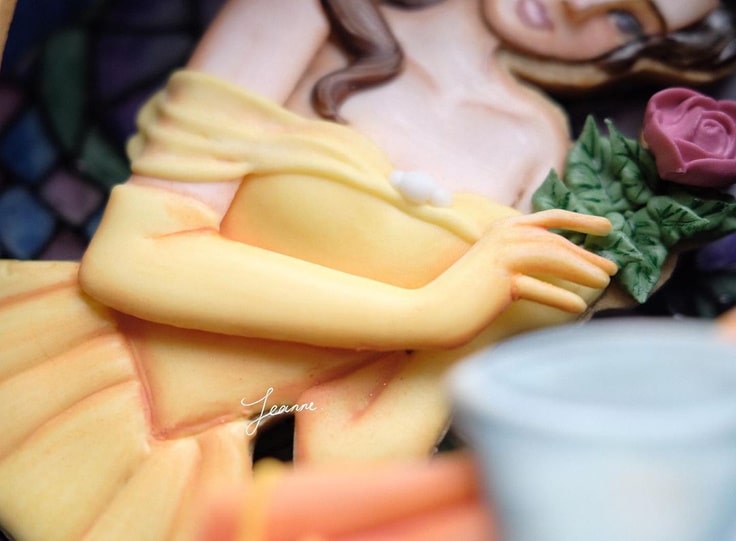 I really like the final two close-ups because they show you the lovely stained glass windows which is behind Princess Belle. The candelabra represents Lumiere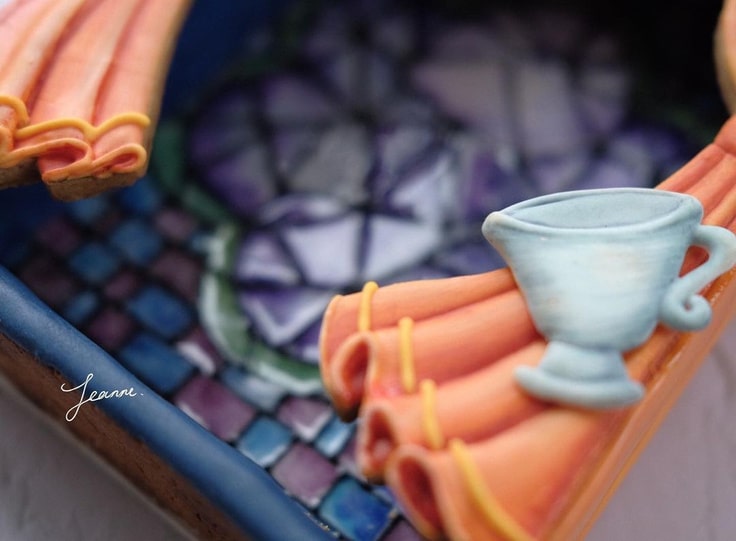 and the little tea cup represents Chip.
Looking for ideas for an upcoming princess party? Check out our gallery of Beauty and The Beast Cakes and Cookies.